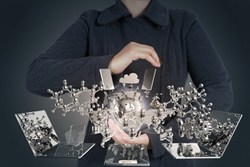 A proxy server acts as a remote middle-man.
Dallas, Texas (PRWEB) August 14, 2013
Internet blocks generally occur for one of two reasons: either the site rejects the user (because of their geolocation) or a filter on the user's connection rejects access to the site. Although both forms of block are inherently different, a single technology – the proxy server – is equally effective at bypassing both.
A proxy server acts as a remote middle-man. It may pose as the user to request content from discriminating sites, or act as a conduit to get the user past discriminating filters.
Proxies come in three major formats. They are:
Anonymous VPN: the most powerful of proxy technologies. Being software-based, VPNs are the simplest to use for regular unblocking tasks. The user has control of their internet connection through a map graphic which they use to choose where in the world they want their 'middle-man' to be. VPNs support all internet programs on any device, run at the fastest speeds, highest security and offer the best level of anonymity.
Web proxy online: the proxy does its work from a website, making it ideal for one-off access to blocked sites. The best of its kind offer high-anonymity supported by encryption and run at sufficient speeds to unblock and stream YouTube videos. The only drawbacks of a web proxy are that it can only unblock sites, not services such as torrents or Skype; that and the fact some sites like Facebook are too complex to be displayed by a web proxy with all features intact.
Proxy IP List: an IP proxy is a way of instructing a browser to funnel all activity to the proxy server before requesting content from the web. If the user keeps a separate browser aside to connect to a proxy, repeated unblocking tasks become very simple to do. IP proxies have no problems displaying complex sites but often suffer from slow speeds and occasional blackouts. They are also public servers, so the user never knows whose computer their data is passing through.
idcloak is a provider of proxy-based solutions to modern day challenges of security, privacy and freedom on the internet.