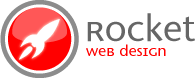 Rocket Web Design offers incredible prices on their websites.
Salt Lake City, UT (PRWEB) August 13, 2013
What is included in the packages that RWD offers for custom website design?
With the affordable prices that are offered from RWD, people expect lower quality and less features for their business website. Where most companies this would be the case, RWD strongly differentiates. Their lost cost web design includes an easy to use drag and drop CMS, high quality graphics, and the business will also receive at no additional cost a new logo, designed to fit their business. Also included with RWD's services is their top of the line customer services, their employees work with the client's to meet their needs.
Can RWD design websites in order to fit their clients business?
It seems that most design firms offer a limited selection of generic templates for their clients, this is not the case with RWD. RWD offers their custom website design services to fit the industry and even the geographical area that the business is in. They will design the site to fit the city that the business is in as well to draw in the right audience to the site that will best convert leads and generate sales. While they do offer very low cost web design, their customers will receive the same if not better quality and services that they would be getting spending double the price with another design firm.
Get a new logo designed at no additional cost.
Most companies unless they are just starting up, already have a logo designed for their business, the logo's that are designed by RWD are designed with high quality graphics and are created with the business in mind. The designers will design it to fit in well with how the custom website design looks and will work with the client in order to meet their needs for their businesses logo. Signing on with RWD there are many benefits that come with their low cost web design services. These benefits include getting high quality graphics all throughout the site, receiving a new logo that is professional designed, and getting a website that will fit the industry as well as the location of the business.
Why do people choose RWD over other web design firms?
At the price people pay when they choose RWD, they receive the best customer service as well as high quality design on their website. While other companies can offer the same level of customer care and design, they cannot match the price that RWD has set for their design packages. Many business owners have been pleased when saving money and still getting the quality website they wanted for their business.
For more information about RWD, please visit them at their website: http://www.rocketwebdesign.com .