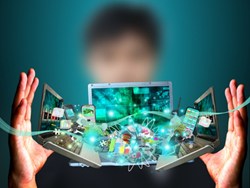 For the user it's like they never left home.
Dallas, Texas (PRWEB) August 14, 2013
idcloak launches a free German Proxy Server list specifically for German netizens living or traveling abroad. When a computer or mobile browser is configured to access the internet through one of the public proxy portals, the user experiences the web as if physically situated in Germany. This ensures that all web pages and adverts show up in German and that search results are tailored for German interests rather than for locals of the foreign country.
"Travelers and expats seem to be very accepting when it comes to their internet experience," says idcloak's chief web researcher, Robin Welles. "Perhaps they believe the language they find online in a foreign country is as unchangeable as the language offline there. That is far from the case."
Proxy technologies come in a variety of forms, including the IP proxy list, the web surfing proxy and the more advanced software-based secure VPN, which supports all programs on a device, not just a browser. Proxies have grown in popularity across several fields of use, including internet connection security, web anonymity and the bypassing of geographical restrictions online. The application for travelers and expats is a more recent phenomenon.
"Most sites offer the option of switching language, but this can be a hassle to do continuously, especially on a mobile device. The http proxies on the German Proxy Server list allow a specific browser to default all internet activity through a German-based server. For the user it's like they never left home."
In addition to the advantages of re-regionalizing one's browsing, Welles points to security and privacy benefits of one of the proxy-types in the list, "If the user selects an HTTPS proxy, they will establish an encrypted connection to a German server. Then they do not have to fear hackers or local government monitors as their browser activity will be practically immune to surveillance or hacking attacks."
idcloak is a developer of proxy solutions to issues of anonymity, security and freedom online. See idcloak.com to learn more.