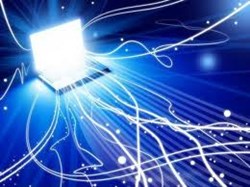 Online Education raises the bar for global knowledge.
Gloucester, MA (PRWEB) August 14, 2013
Representatives of Computer Review announced today that they have added the Education and Distance Learning technology sector to their growing global knowledge database. Original documents from companies, products and services in the distance educational sector are now available to subscribers. Computer Review believes that as the Internet grows, the education market assimilates with Internet technology at an unbelievable rate.
"Teachers, advisors, specialists and consultants at all learning levels are affected by the rapid progress," the Computer Review representative said. "The information we provide is critical to anybody developing educational services and programs."
In Education and Distance Learning, the daily news, executive changes and product introductions from 397 organizations in 42 countries provide an eye-opening level of insight for subscribers. They can access it quickly with Computer Review's Create tool for smart-phones and tablets. For example, the University of People, an online educational service, offers undergraduate degrees in business and computer science free to students, in sharp contrast to for-profit online colleges. UoPeople's funding sources sound like the big donor list for Public television and radio. After three years of operation, they are only $5 million away from sustainability. Contrast that to the for-profit online colleges' contribution to the student loan fiasco.
For students who cannot compete because of limitations in countries like Ghana, this is a profound development. UoPeople, with its focus on democratizing education, offers them an unprecedented opportunity. With the Computer Review database, subscribers can have quick access to such news and developments instantly.
Famous programs like Coursera, EdX and Udacity offer free online courses but grapple with the non-sustainability of free education. In response, they have developed new technologies to cope with the challenge, like flipping classrooms. Difficult classes in the past that reported a 40 percent failure rate have seen that number drop to an astounding 9 percent using these technological advances. These institutions sell their approaches to other educational institutions in order to endure.
Computer Review's database reveals so much in the news, blogs, executive moves and market developments that it has become an indispensable tool. Subscribers include colleges, corporate libraries, as well as research facilities globally. Computer Review monitors companies like Bio-link. Bio-Link creates systems for sharing information with today's technology and helps people become the high skilled technicians the economy demands – news many job seekers want to know.
The Whitehead Institution, with an MIT affiliation, offers young researchers in cancer research, developmental biology, genetics and genomics a free hand to pursue their visions and develop their ideas. The Institute recently uncovered the ability of the female X-chromosome to generate sperm cells. Subscribers to Computer Review have access to these developments instantly through Computer Review's database monitoring 30,000 companies in 120 countries.
The development of this new sector of the global economy has created a need for a large database and a real-time monitoring service. At Computer Review, subscribers have access to the Education and Distance Learning news and documents for only $99 with one free month of updates. Ongoing daily updates are available for $12.95 per month from Computer Review. Why bother with the clutter generated by search engines when you can access a database that delivers what you want, when you want it anywhere on your smart-phone or tablet?