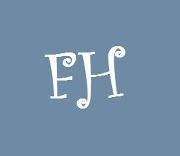 (PRWEB) August 15, 2013
One of the most interactive parts of a website is its forum. With the help of forums, a website can get information and feedback from its users and use this information for the development of the site. And this is what recently; FashionHaunt, the online fashion store, has come up with, a forum.
Now FashionHaunt is no more a place where you can only buy and sell fashion apparels, but also share your feedback, questions and also pop up with new ideas & recommendations.
Forum in FashionHaunt, besides, fashion products, complaints and threads, encourage users to discuss other things as well. Unlike other fashion websites, the fashion site has a section, where general discussions can be made about anything you want to read: life, work, and other things that are not specifically style-related. Because nowadays the site is writing articles on other areas other than fashion, thus its forum has space for discussing about topics like beauty tips, recipes, natural treatments, and so on.
Finally, another important update that FashionHaunt is going through is, making the site more user-friendly. For the benefit of users, the site has been made more informative than ever. So keep a watch on the site and enjoy all the privileges of FashionHaunt.