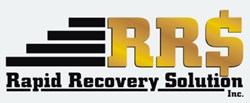 Bohemia, NY (PRWEB) August 15, 2013
On August 15, Collection services company Rapid Recovery Solution is surveying the consumer debt market and the recent decline in credit card use.
According to an August 13 article from ABC News titled "Average Credit Card Debt Per Borrower Dips in 2Q," Americans are allocating tighter budgets for consumer products and maintaining lower than average credit card balances. The second quarter of 2013 exposed a 0.63 percent year-over-year drop in credit card delinquency rates to a paltry 0.57 percent. Such a low proportion of overdue payments signifies the lowest such rate in nearly twenty years.
The economic downturn of the last five years can certainly be credited for a nationwide belt tightening. Americans are increasingly concerned with stock market trends and are pursuing responsible spending habits more than ever. As the article denotes, credit card debt peaked in July 2008, just a few months before the Great Recession devastated the global economy.
John Monderine, CEO of collection services firm Rapid Recovery Solution, proposes his take on this news. "It's common practice for credit card debt to decrease as the economy struggles, but these rates are particularly low when considering the economic growth of the past few years." Monderine adds professional insight. "Commercial collection agencies are not dissuading Americans from assuming debt out of fear of another economic downturn. In fact, consumer spending is what ultimately stimulates monetary growth. We are simply advocating for responsible investments in durable goods while interest rates remain low."
Founded in 2006, Rapid Recovery Solution, Inc. is headquartered at the highest point of beautiful Long Island. Rapid Recovery Collection Agency is committed to recovering your funds. We believe that every debtor has the ability to pay if motivated correctly. We DO NOT alienate the debtors; we attempt to align with them and offer a number of ways to resolve not only your debt but also all their debts.
#####