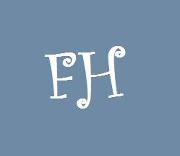 (PRWEB) August 15, 2013
The latest achievement that FashionHaunt has earned is its patent over its trademark, accredited by the United States Patent and Trademark Institution, making FashionHaunt the one and only owner of the logo. Google Trademark now recognizes FashionHaunt as a reliable online fashion store that is working up to people's expectations with full credibility. With its trademark, it now serves as constructive notice to the public of the registrant's ownership of the trademark.
FashionHaunt is no more a simple online store that just sells clothes, rather now, it can be considered in the list of both online and physical stores that has local & global recognition. Nationwide, the store can now use their logo in any possible way and relate it with the goods they want to sell. The trademark has given FashionHaunt its own unique identity among other fashion stores and the biggest success for the store is that its ownership over the logo will prevent infringing the patent.
By having a trademark of its own, FashionHaunt has proved that it has the ability to offer its customers with products of quality and that all related transactions are securely held.