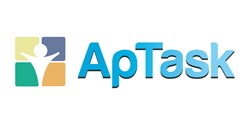 "Rochester thoroughly understands the nature of talent demand for skilled technical professionals across Europe and Africa," said Joseph Butler, Chief Executive Officer of ApTask
Edison, NJ (PRWEB) August 15, 2013
ApTask recently completed the acquisition of Rochester Global Ltd., a professional staffing services firm located in London. Rochester's' excellent reputation in England and across both Europe and Africa expands and strengthens ApTask's ability to provide staffing and workforce solutions to new and existing customers of both companies.
"Rochester thoroughly understands the nature of talent demand for skilled technical professionals across Europe and Africa," said Joseph Butler, Chief Executive Officer of ApTask. "Its deep reach in the European and African talent pool, particularly in the IT and engineering sectors, combined with ApTask's suite of workforce solutions, will be extremely valuable to existing ApTask clients seeking to better manage the temporary segment of their global workforce."
For Rochester, the acquisition fulfills a key strategic objective: Give clients access to more comprehensive workforce solutions. With ApTask, Rochester clients now have an experienced, international staffing partner that can offer managed staffing programs, access to market-leading vendor management systems, temporary staffing, statement of work management, and complete recruitment process outsourcing alternatives for permanent recruiting needs.
"As part of the ApTask family, we can immediately increase the value that we offer to our clients," said Mustaq Rajan, Director for Rochester. "We have had opportunities to partner with larger international players in the past, but it has been a deeply held value of Rochester that we would consider acquisition only if it effectively improved the level of service to our clients."
Rochester will serve as headquarters for ApTask's European and African operations. The Rochester office will continue to be led by Rochester' Director, Mustaq Rajan. Recruiting and client delivery will be managed by ApTasks' Director of Recruiting, Abdulla Sheikh. Sheikh will also oversee the integration of Rochesters' clients and ensure they gain immediate access to the extended services now available to them through ApTask.
For more information about ApTask's staffing solutions and talent and outsourcing services, please visit http://www.ApTask.com/.
About ApTask
ApTask has provided the talent needed for the jobs and projects critical to our clients' success by providing comprehensive workforce solutions that focus on Banking, Engineering, Communications, Health Care, Life Sciences, Information Technology and Pharmacutical markets. ApTask fulfills immediate resource needs and delivers enterprise workforce solutions, including Managed Services, Recruitment Process Outsourcing, Vendor Management Systems, Independent Contractor Compliance, and Payroll Services. For more information, visit ApTask.com.