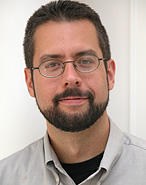 Auburn Hills, MI (PRWEB) August 15, 2013
VioPoint, a strategic solution provider of IT security and compliance solutions, is proud to announce and welcome J. Wolfgang Goerlich as the company's new Vice President of Consulting Services. Goerlich will support VioPoint clients by advising, identifying, and assisting in managing information security risk. He will also lead and mentor VioPoint's consulting team.
Goerlich, known for his outstanding leadership in the technology and information security community, is the co-founder of OWASP Detroit and an organizer of the annual BSides Detroit conference. He is an accomplished speaker and presents at many regional and national events.
Goerlich is joining VioPoint with a background in systems engineering, software development, and information security. He spent the past eight years leading IT security and operations for Munder Capital Management. Goerlich has been recognized by his 2008 IDG Best Practices in Infrastructure Management and his 2012 InfoWorld Technology Leadership awards, as well as recently been named one of the top "10 IT Leaders to Follow on Twitter" by InformationWeek.
"We are excited to have Wolfgang take a leadership role with our consulting team," commented Rob Cote, Vice President of Sales who added, "his background, contacts, and experience in the information security field will be instrumental for our growth plans moving forward."
"VioPoint has impressed me for years with the focus on execution and on results," said Goerlich who continued, "I have worked with the team as a client, and at various event and conferences. This is an amazing group of talented people and I look forward to accelerating VioPoint's efforts."
About VioPoint: VioPoint, an information security solutions firm located in Auburn Hills, Michigan, offers a variety of security and compliance solutions that help customers address information security challenges with fewer resources. Knowing the complexity of managing risk and compliance in today's business climate, VioPoint helps improve client security programs by providing trusted advisors who help address a variety of strategic and tactical needs. With experience across a broad spectrum of industries including Insurance, Healthcare, Banking, Education, and Energy, VioPoint provides a blend of consulting and best-in-class technology solutions that helps their clients effectively manage risk. More information can be found at http://www.viopoint.com.