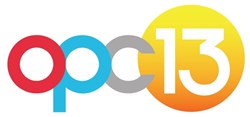 Kensington, MD (PRWEB) August 27, 2013
Today, Infolinx System Solutions™, a leading provider of enterprise physical records management software, announced they would be exhibiting at the 2013 oneilPartner Conference (formerly O'Neil's Strategic Partnership Conference). The conference will be held September 18-20, in Huntington Beach at the Hilton Waterfront Beach Resort.
O'Neil DataTech LLC, a provider of cloud-based commercial records management services and Infolinx System Solutions, a provider of enterprise physical records management, have partnered to provide an integrated solution for managing physical documents, stored in off-site record centers, directly from the Infolinx product. The solution allows end users to manage the entire life-cycle of their physical records while stored on-site, off-site, or as they travel back and forth.
"We were pleased to achieve this certification last year and have been working closely with O'Neil to promote this capability to record managers, needing an integrated solution. The oneilBridge web services, in concert with Infolinx, represent a significant step forward in the ability of end users to manage their physical records, whether on-site or off-site with a commercial records center," said Tim Butler, Managing Director of Infolinx System Solutions.
In addition to tips designed to help users achieve greater productivity and profits, the conference also will include a number of speakers who share record center case studies, networking and an awards dinner and ceremony that recognize the company's strategic partners who have implemented O'Neil Software in innovative ways.
About Infolinx®
Infolinx System Solutions is a leading provider of DoD5015.2-certified enterprise physical records management software. Full life cycle records management for archives, records centers and file rooms includes integrated Enterprise Content Management, third-party warehouse integration, robust searching, online requesting, complete audit history, location reconciliation, supply item ordering, retention schedule and legal holds management, integrated RFID technology, space management with charge-back functionality, extensive reporting capability, advanced security configuration, workflow email notifications, and legacy data sharing. Available as an on-premises or cloud-based solution, Infolinx maintains clients within all major business segments and the public sector. Infolinx System Solutions Demo.