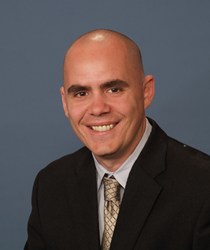 I joined Inlanta Mortgage because I believe they have the best tools, processes and rates to help me take my business to the next level.
(PRWEB) August 14, 2013
Inlanta Mortgage, Inc. is pleased to announce that Brian Babcock has joined the New England Inlanta Mortgage team. Babcock will manage and work out of Inlanta's new Massachusetts mortgage office in Newburyport, MA.
Babcock comes to Inlanta with 15 years of mortgage industry experience and a wealth of knowledge about the various programs available to homebuyers. Brian helps his customers meet their financial needs with his expertise and by providing the best service in the industry. He specializes in a variety of programs, including new homebuyers, jumbo loans, government loans and much more.
Purchasing or refinancing a home is one of the biggest financial decisions people make in their life and Brian works diligently to help his customers make the most educated decisions possible. By joining Inlanta, he will be able to focus on helping his clients in Massachusetts and New Hampshire, while Inlanta's support staff will take care of the rest.
"I joined Inlanta Mortgage because I believe they have the best tools, processes and rates to help me take my business to the next level," Babcock said. "It's all centered around making sure each customer has the best loan experience possible."
Babcock will be working out of the Inlanta's first Massachusetts mortgage office, located at 29 Water Street, Suite 214a, Newburyport, Mass, 01950. He can be reached at 978-358-5050, by email at brianbabcock(at)inlanta(dot)com or online at brianbabcock.inlanta.com.
About Inlanta Mortgage
Headquartered in Brookfield, Wis., Inlanta Mortgage was established in 1993 and is currently celebrating its 20th Anniversary. The company has grown to 32 branches in 16 states and over 235 employees. Inlanta Mortgage provides its partner branches with Fannie Mae/Freddie Mac agency products, as well as a full suite of jumbo and portfolio programs. The company is delegated FHA/VA, FHA 203K and USDA approved. Inlanta is also an approved Fannie Mae Seller/Servicer.
Inlanta Mortgage was named a Top Mortgage Lender in 2012 by Scotsman Guide, Top Workplace in 2012, has been listed on Mortgage Technology's Top 25 Tech Savvy Lenders List in 2010, 2011, and 2012. Inlanta has also been named to the Milwaukee Business Journal's "Top 25 Largest Milwaukee-Area Mortgage Banking Companies" and Mortgage Executive Magazine's "Top 100 Mortgage Companies in America" in 2011 and 2012.
The company's platform supports high-producing, professional loan officers with the latest technology, support and product menu. The platform is focused on unsurpassed service and quality to both consumers and employees. Inlanta takes pride in the highest level of honesty, integrity and ethics in all its business dealings. It is a member of numerous state mortgage associations, the Mortgage Bankers Association and Lenders One, the largest cooperative of mortgage bankers in the nation. Inlanta is also an accredited member of the Better Business Bureau with an A+ rating. For more information, please call Inlanta Mortgage at 262-439-4260, email info(at)inlanta(dot)com or visit the company's website at http://www.inlanta.com. Visit http://www.inlantapartners.com for more information on branch opportunities with Inlanta.