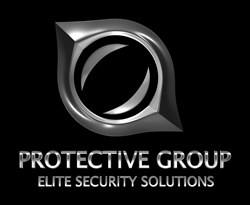 Bohemia, NY (PRWEB) August 14, 2013
On August 14, John Monderine, CEO of The Protective Group, comments on a August 2nd article published by The Vineyard titled "Increased Security Announced for Illumination Night, Fireworks Show" which discusses how event security in New York is handled.
From August 14th to August 16th the night sky at Martha's Vineyard will light up with fireworks, candles, and glow sticks. The Martha's Vineyard Camp Meeting Association Camp Ground will be bustling with thousands of attendees as it has for years.
Besides the thousands of spectators, there will also be an increase in the event security as normal, as the Oak Bluff Police Department will be on hand taking on their usual tasks during Illumination Night. In addition, officers from Edgartown, Aquinnah and Tisbury will come to Oak Bluff's aid. "There are going to be some noticeable changes to events this year," said Erik Blake, Oak Bluff's Police Chief.
"All backpacks, large coolers, and anything suspicious will be subject to search by police and canines to find "things that are detrimental or harmful to other people", says Chief Blake.
"We have huge events here on Long Island, especially on the east end in our wine territory. Some vineyards average over 1,500 people on a normal weekend. Instead of using local police for their security, they rely on private companies like The Protective Group. Private security companies can provide the same or better service at lower costs," says John Monderine, CEO of the Protective Group.
The Protective Group is an elite full service private security firm with specializations in special event security, corporate security, private investigators, insurance investigators and surveillance. Its top-notch professional security guards have over 150 years of combined law enforcement service and its security personnel are physically fit, professional, athletic, and completely dedicated to ensuring events proceeds without a hitch. From charity runs and fashion shows, to fundraisers and art shows, the Protective Group instills confidence and assures safety at an exclusive event or place of business.