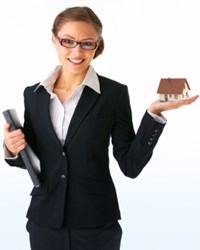 buyers or sellers in Singapore will be able to gain valuable knowledge
Singapore (PRWEB) August 17, 2013
PropertyInvest.sg launches its very own brand new website providing useful information on the residential and commercial properties ready for use or the newly launched projects looking to develop in the near future on property investment in Singapore. Besides property information, the website is certainly a useful resource for anyone seeking information on buying and selling properties in Singapore.
One of the highlights of this user-friendly portal for locating good properties in the Southeast Asian island city-state of Singapore is that it runs on the latest CMS (Content Management System) technology to provide easy and faster navigation of property listings. Besides, the portal allows for a high level of user interaction. Property seekers and sellers can participate in monthly polls to provide their inputs or opinions on the latest property news.
The all-encompassing website is a boon for investors far and wide who are looking to derive the latest information on the residential properties in Singapore, one among the most lucrative destinations for investment in property. Some of these residential properties can be categorised as newly launched condominiums, cluster houses, semi-detached and bungalows.
The sphere of reach of the property portal does not limit to residential properties alone. The site works in close proximity with noted real estate developers to make available a large online database comprising comprehensive listings of commercial properties for buyers interested to invest in offices and industrial property.
Another feature of propertyinvest.sg that is bound to grab the eyeballs of real estate news enthusiasts is its interesting news-ticker that provides the latest updates on property for interested readers. Viewers can read the latest news making headlines on the real estate sector.
Using the propertyinvest.sg platform, home owners are now able to list their properties to increase online visibility and attract potential home buyers.
"Property investors in Singapore require a need to compare properties in great detail before they actually make their first enquiry." said Shirley Bok, founder of Propertyinvest.sg. "With Propertyinvest.sg, buyers or sellers in Singapore will be able to gain valuable knowledge on the properties in Singapore." she added.
Launched in August 2013, Propertyinvest.sg is the latest property investment website for Singapore property investors. Propertyinvest.sg focuses on residential, commercial, industrial and overseas properties, and offers property comparison services in Singapore. Owing to factors such as convenience of use, quick access of property listings and astute comparison mechanism, the property website has everything to become the one-stop portal for property buyers and sellers in Singapore.