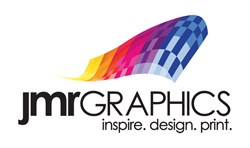 Central Islip, NY (PRWEB) August 14, 2013
On August 14, nationwide car wraps manufacturer, JMR Graphics, comments on the Maryland Transit Administration's search for advertisers in order to reignite the mass transit system in all areas including customer outreach and employee education.
According to a July 29th article from the Baltimore Business Journal entitled, "Maryland Transit Administration seeks advertising agencies," the Maryland Transit Administration (MTA) is "on the hunt" for three advertising agencies to manage the public relations and communication of Maryland's transportation system.
The advertising firms will provide "advertising, digital media, audio and visual production, cartography and public relations services," in the hopes that it will "increase its ridership, improve the public image of the MTA, develop maps and other educational materials, and collect data to improve customer outreach, employee education and transit operations through the campaigns."
TJ Pannell, a representative from JMR Graphics, a nationwide car wraps manufacturer, comments on the importance of advertising in highly-populated places. "Any money invested in advertising is a great move made by brands and companies. Sophisticated campaigns portray brands and companies in a powerful and respectful light. There is no doubt the MTA will see a variety of positive outcomes from this amplified advertising strategy," Pannell says.
JMR Graphics is an award winning Nationwide 3M Certified Manufacturer of Graphics for over a quarter of a century. We specialize in branding companies through Fleet Graphics, Vehicle Wraps, Architectural Wall Graphics, Promotional Window Clings, Floor Graphics, Event Signage and much more. We offer a variety of 3M Graphics Films, which are specially designed for most surfaces that require a changeable, short and long-term application. Our exceptional "Turn Key Service" is backed with a 3M MCS Warranty to give you peace of mind when you need optimum performance for the intended life of your graphics. With our state-of-the-art, cutting-edge facility we inspire our clients by providing creative design, custom-printed graphics and handle a network of nationwide installers. JMR Graphics provides expert capabilities and capacities needed to meet any graphic challenge.
#####