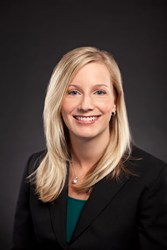 CHERRY HILL, NJ (PRWEB) August 14, 2013
Big data is pervasive, and growing. As of 2012, there were an estimated 2.8 zettabytes (approximately 2.8 trillion gigabytes) of global data, a number expected to rise by 2000% by 2020. But only 3% of all available data has actually ever been used. So how do companies know what to look at?
The new AmeriQuest blog examines how analyzing data has had to change to meet this new influx of data; how predictive analytics had to evolve from predictions based on transactional data and limited understanding of customer behavior to predictions based on real-time, ongoing customer behaviors and communications. From transactional behavior to social media to GPS and more, customers are constantly "telling" you about themselves. So new tools need to be used to be able to discern what companies need to know vs. information that is not useful.
The blog, authored by Kate Freer, Vice President of Marketing for AmeriQuest Business Services cites a July 7 article in fleetowner.com dealing with big data and predictive analytics. In the commercial truck industry, where new truck technology is generating data constantly, it is vital to deploy this data to get ahead of maintenance e-related issues. In this industry, predictive analytics is really about predictive maintenance. With numerous vehicles on the road, the ability to access the data coming from these vehicles can enable a company to detect maintenance issues before they result in a breakdown or worse. And by dealing with these issues earlier, a company can reduce costs and increase efficiencies.
Read the full blog at http://blog.ameriquestcorp.com/big-data-headache-or-benefit/.
About AmeriQuest Business Services, Inc.
AmeriQuest is a business process outsourcing company, serving more than 1,500 customers throughout North America. Combining unmatched expertise, comprehensive services in the supply management, managed services, and financial supply chain functions, AmeriQuest Business Services helps customers move forward in every part of their business. For more information, visit ameriquestcorp.com.