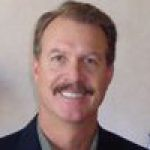 I look forward to working closely with Brian as we work toward continued growth in the digital marketing space.
San Mateo, CA (PRWEB) August 15, 2013
PPC Associates, a full-service digital marketing agency, announced today that Brian Bennett has joined the company as Vice President of Sales and Customer Development. In this newly created position, Bennett will be responsible for enriching the PPC Associates business by executing go-to-market strategies and enhancing sales enablement, helping to expand marketplace and distribution channels, as well as optimizing the customer and partner experience.
Bennett is an accomplished sales executive with close to 20 years of experience. Prior to joining PPC Associates, Bennett was the Vice President of Channels & Partners for Conductor, Inc., an SEO software technology company. At Conductor, Bennett helped build a market-leading, SaaS platform for SEO, grew the advertising agency channel from zero to 25% of Conductor's total revenues, and generated more than 100 leads through managing Conductor's strategic partnership with Adobe/Omniture. Bennett's sales team at Conductor also exceeded targets for four consecutive quarters in 2012.
Bennett also served as Vice President of Sales and Business Development at Vidient, a VC-funded start-up in the intelligence video analytics space for business and security applications. At Vidient, Bennett increased the sales pipeline by 400% within six months and instituted successful sales strategies that featured a mix of direct sales, value-added resellers, and original equipment manufacturers. Previously, Bennett served as Senior Director of OEM Sales & Technology Licenses at Netscape, the Internet browser pioneer. Bennett earned a bachelors degree from the University of California at Davis.
"Brian is a seasoned sales executive and comes to us with a successful track record in developing new business opportunities that have resulted in strong revenue growth," said PPC Associates founder and CEO David Rodnitzky. "I look forward to working closely with Brian as we work toward continued growth in the digital marketing space."
Today's news follows PPC Associates' recent announcement of its steady growth and expansion, where the firm is now working with over 70 clients spending more than $175M combined annually, generating 70% year-to-year growth, and increasing headcount 46% since May 2013. PPC Associates now has offices in Chicago and San Diego, to complement existing San Mateo and San Francisco offices, which will allow the company to reach additional markets and add to an already impressive client base.
"PPC Associates has a strong reputation for providing exceptional client service and support," added Bennett. "I am honored to join a company whose leadership puts customer needs first and understands the significance in working closely with partners. My goal is to further enhance sales opportunities by building on existing programs to expand and strengthen relationships with our customers and partners."
About PPC Associates
PPC Associates is a leading digital marketing agency headquartered in Silicon Valley, with offices in downtown San Francisco, San Diego, and Chicago. We offer full-service marketing services including ROI-focused SEM and PPC, display advertising, Facebook advertising, mobile advertising, retargeting, and Twitter advertising. Our clients range from ecommerce to education service to private-sales sites – combined they've rated us an incredible 91% on a recent Net Promoter survey, validating our claim as the best digital marketing company around.