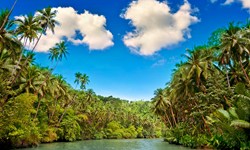 The luxury international travel market is extremely competitive, prompting major air carriers to renovate existing business class cabins.
Chicago, IL (PRWEB) August 14, 2013
Today, luxury and business travel specialist FlyFirst announced its selection of the best five business class seats in the industry. From ultra-private suites to seats that convert to sumptuous beds, FlyFirst ranked the most accommodating business class seats to help guide its customers in selecting flights that best fit their expectations and needs.
"The luxury international travel market is extremely competitive, prompting major air carriers to renovate existing business class cabins," notes Julia Graft, public relations manager for FlyFirst and FlyFirst.com. "With all of the new aircraft entering the international travel marketplace, we felt it was time to evaluate the strengths and amenities of some of the most notable new business class cabins."
This season, Japan Airlines' new Sky Suites top the list. Aboard the air carrier's Boeing 777 aircraft, business class suites provide international travelers with unrivaled privacy on long-haul flights from Narita/Tokyo to London, New York and Paris. Seats are extra-wide and extend to a fully flat 6.1 feet for sleeping comfort. Add in wide-screen monitors, retractable privacy screens, extra storage space and guaranteed direct access to the aisle, and Japan Airlines' business class seats are sure to satisfy even the most discriminating business traveler. Japan Airlines will roll out the Sky Suites on additional international routes, including Tokyo to Los Angeles and Chicago later this fall and early next year.
"We were extremely impressed with Japan Airlines' new international business class suites," says Graft. "Many of our customers spend a considerable amount of time in the air, and they are looking for business class seating that offers plenty of space to be productive. The new Sky Suites fit that bill perfectly with the extra benefit of being operated by the world's most punctual airline."
At No. 2, Cathay Pacific's business class seats are equally comfortable and spacious. Based in Hong Kong, Cathay Pacific features new business class seats that encourage passengers to find their own individual balance between privacy and openness. Passengers can slide seats forward to face fellow travelers or back to enjoy more solitude. Taller travelers appreciate the seats' length, stretching to 6 feet 10 inches at its horizontal position, while passengers praise extensions that provide more hip room and knee space for side-sleeping. Continued high marks for superior service, competitive pricing and ingenuous use of space make Cathay Pacific's business class seats an extraordinary value for savvy travelers.
Ringing in at No. 3, Oman Air's mini-cabins, soothing earth-tone decor and extra-wide seats offer business passengers a taste of first class serenity at business class pricing. EVA Air, ranked at No. 4, presents the same commodious seats found in Cathay Pacific's business class with a generous 44-to-45 inches of space between rows for additional comfort and privacy. Rounding out the FlyFirst list is Qatar Airways' new business class seating aboard the just-released Boeing 787 Dreamliners. Adjustable headrests, ample power connections and unhindered access to the aisle from every seat make Qatar's business class a pleasurable experience.
FlyFirst is a leader in the discount luxury and business travel market, offering unparalleled savings on hundreds of domestic and international routes. For more information about the airlines noted on FlyFirst's "Five Best Business Class Seats" and other top air carriers, contact FlyFirst by telephone at (888)347-7817 or online at FlyFirst.com.
Julia Graft, PR Manager
http://www.flyfirst.com