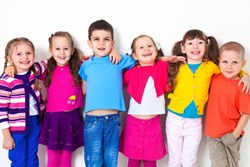 Anaheim, California (PRWEB) August 16, 2013
Broadview Mortgage has recently attended the Anaheim White House fundraiser to benefit the OC Childhood Language Center.
The owner of the Anaheim White House is Bruno Serato, a well known philanthropist who is active with the Boys & Girls Club. Mr. Serato has been recognized by various goodwill organizations for his work with children who are at-risk or homeless. Mr. Serato provides 300 meals to "motel kids" every night for dinner through the Boys and Girls Club in Anaheim.
"What a great way to create awareness and help fight hunger. It is unnecessary that these children, through absolutely no fault of their own, have to go hungry. Broadview is hoping to work more with Mr. Serato and his staff in the future to expand his charitable operations." says Chris Apodaca, Assistant Director of Branch Development.