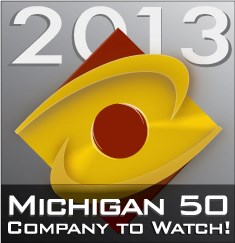 "We're excited about how fast our company is growing along with the bottom line savings experienced by our members," said John Kello, CEO of MatchRX.
Royal Oak, MI (PRWEB) August 26, 2013
MatchRX, America's leading full service web-based pharmacy to pharmacy marketplace, continues to raise the bar of innovation with their buying and selling system that connects the independent pharmacy community as never before. Since February 2010, the site has reached 2,400 members across 32 states who buy and sell overstocked prescription drugs from one another at discounted prices to improve their bottom line.
"We're excited about how fast our company is growing along with the bottom line savings experienced by our members," said John Kello, CEO of MatchRX. "We continue to expand due to membership referrals. We are endorsed by over 24 state pharmacy associations and buying groups because we relieved a long-standing pain that existed in the industry – the cost of inventory expiring on the shelf. With MatchRX, independent pharmacists can now sell inventory that would typically expire due to low demand or overstock situations. Doing so helps other independent pharmacists purchase economically, saving time, money, and eliminating waste in the process."
The patent pending site streamlines the management of overstock through a fully automated process that incorporates posting an item to the marketplace, notifying the pharmacist of a sale, and pickup by FedEx, all without leaving their pharmacy. This type of system allows independents to communicate and work with one another in an organized format while maintaining compliance with individual state regulatory requirements. "We've helped independent pharmacists even the playing field with large national chains," said Kello.
"The system helps us keep a handle on our inventory dollars." Said Daniel Simon from Value Drugs, South Haven, MI. "The online system has lowered our inventory by about 5 percent in just the first month. "We use it every day – either to buy or sell a product. The first thing one of our employees does every day is to check the system to see what is available. "
A year after launching, MatchRX headquarters moved from their 1.300 square foot Troy location to Royal Oak due to excessive growth and the need to service their members on a boarder scale. The business now occupies 5,000 square feet on the first floor of the former Oakland Tribune Newspaper headquarters located in the downtown retail/business district "Our Troy office doubled in business and size within one year," said Kello. "It was apparent that we needed a new floor plan that would provide greater efficiencies. Our new location in Royal Oak accommodates our growth, enhances operational goals, and helps us manage the steady growth of our membership." Within the first year of launching, MatchRX was a first place winner of the 2010 "IT Sector" Accelerate Michigan Innovation Competition. With the continued growth was announced the 2013 Michigan Companies to Watch; and Semifinalist of the 2013 Ernst & Young Entrepreneur of the Year. MatchRX has embodied the example of delivering innovation through cutting edge technology to a traditional marketplace.
To learn more about MatchRX, browse their site by visiting http://www.MatchRX.com or call toll-free 877-590-0808.