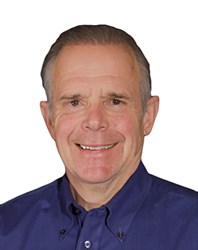 Penthouse 89A at the Trump Tower Chicago is at a dizzying height of 1,178 feet but the purchase price of $32 million is remarkably low. In other markets prices per square foot are 4 to 5 times as much. This is a very attractive home,
San Francisco, California (PRWEB) August 14, 2013
HomesSF.com, a luxury home website, reported on the increasing number of residential skyscrapers developments and the new heights to which developers are willing to build in order to compete for the luxury buyer in the United States and around the globe.
HomesSF.com noted that according to data obtained August 8th from the Council on Tall Buildings and Urban Habitat, known as "CTBUH", high-rises with residential units comprised 30 out of the top 100 tallest existing buildings in the world. With most of that residential development being recent and 21 of the 30 completed in 2010 or later.
Luxury residential high-rises are in fact a relatively new phenomenon, with the first project, the Belcher's in Hong Kong, completed in 2000.
Residential skyscrapers offer exclusivity, prestige and security and are often located in the desirable heart of commercial centers. Luxury buyers have embraced the convenience and pleasures of sky-rises, and stimulated sky-rise development.
The latest CTBUH data on the top 100 tallest building currently under construction reports that 45 of them are all-residential or mixed-use residential (having office or hotel components.) 31 of those 45 will be completed by 2015.
Homessf.com commented that the data supports that recent, under-construction and planned high-rise residences are also exceeded previous height records. Today's tallest residential mixed-use building is the Burj Kahlifa in Dubai, completed in 2010, it stands 2,717 feet tall and has 163 stories. It is more than twice as tall as the Empire State Building in New York.
The Kingdom Tower currently under construction in Jeddah, Saudi Arabia, and scheduled for completion in 2018, will be a record 3,281 feet tall with 167 stories.
The Trump International Hotel and Tower in Chicago, completed in 2009, currently holds the number 2 global record for existing residential buildings reaching 1,389 feet tall and 98 stories.
Currently for sale in the Trump Tower is the highest residence in the Western Hemisphere, unit 89A is a 14,260 square foot, 5 bedroom, 8-bath, penthouse on the 89th floor that features 16-foot high, 360-degree view panoramic windows.
"Penthouse 89A at the Trump Tower Chicago is at a dizzying height of 1,178 feet but the purchase price of $32 million is remarkably low. In other markets prices per square foot are 4 to 5 times as much. This is a very attractive home," said Kirk Economos a luxury home broker.
2 projects in New York City are currently under construction. "One57" a 1,004 foot, 79-floor, residential and hotel tower located at 157 West 57th Street is scheduled for completion in 2014. A contract is in place for the 2-story 10,932 square foot penthouse on the 75h and 76th floors of "One57" for a reported price of $90 Million.
"432 Park Avenue" a 1,397 foot, 85-floor residential tower is to be completed in 2015. It is reported that 432 Park already has a good number of pre-sales. 432 Park will be taller than the Empire State Building, having stunning views of Manhattan and will oust the Trump Tower in Chicago as the highest residential building in the Western Hemisphere.
San Francisco, noted more for it's spectacular single-family residences, has not been left behind in high-rise residential development. Three all residential projects; One Rincon Hill South, a 54 floor tower; The Millennium, a 58 floor tower; and The Infinity, a 41 floor residential tower were completed between 2008 and 2009.
Development has resumed after the downturn in 2009 and several projects are under construction, including 181 Fremont Street a 54 floor, 800 foot residential mixed use development, 706 Mission Street a 49 floor residential tower, and 45 Lansing Street a 45 floor residential tower. For information on San Francisco Luxury Homes, or properties and information mentioned in this release please contact peconomos(at)pacunion(dot)com, call (415) 271-6390 or use the convenient contact form at HomesSF.com.
"Certain luxury buyers really enjoy high-rise living and appreciate the unique comforts and amenities that high-rises afford. Considering the increasing densities of urban centers there is no doubt that both a greater number and taller, luxury sky-rises will be made available," commented Peggy Economos of http://HomesSF.com.
Peggy Economos and Kirk Economos are luxury residential property specialists that work as agents with Pacific Union International, Christies International at their Presidio Office in San Francisco.
HomesSF.com is a website owned and produced by Peggy and Kirk Economos that provides information on San Francisco luxury homes as well as news, insight and information on national and global high-end properties and markets.