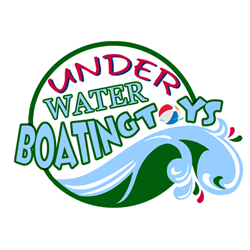 (PRWEB) August 15, 2013
Berson Enterprises, LLC is excited to announce the creation and launch of their new website venture, http://www.UnderwaterBoatingToys.com. The website will feature a broad variety of water-based toys, as well as fun and safe products related to boating, sailing, wakeboarding, paddle boarding, scuba diving, and spending time at the beach or pool. Founding members of Berson Enterprises, LLC, who love the water and have a great deal of experience with sailing, scuba diving, snorkeling, and more, hope to make the website a complete source for anyone who enjoys these sorts of water-based activities. The site will feature anything customers could ever want, need, or wish they had while enjoying their adventures in, on, or under the water.
There are many excellent products featured on UnderwaterBoatingToys.com, including some very unique items that many people might not know exist. For instance, the website offers the Auto-Screamer, which is something that makes a loud noise in case a child or adult falls into the water while boating or if they wander too far away, so that parents can more easily keep their family safe while playing in or near the water. Another interesting product featured in the online store's merchandise is a watch that will track how many laps its wearer is swimming.
In the future, Berson Enterprises, LLC will be adding new products to the merchandise offered on UnderwaterBoatingToys.com. By periodically updating the product lines offered in the online store, the company hopes to encourage customers to keep returning to the website to see what new items are being offered.
To complement the main website, Berson Enterprises, LLC is also launching a blog located at http://www.UnderwaterBoatingToysBlog.com/. The blog will feature topics related to personal experiences regarding boating and sailing, as well as information on how to stay safe when out on the water. There will also be a great deal of information regarding the products sold in the online store, with intentions of helping to guide customers towards making informed decisions when purchasing products.
About the Company:
UnderwaterBoatingToys.com is owned and operated by Berson Enterprises, LLC.
Berson Enterprises, LLC
http://www.UnderwaterBoatingToys.com
(860) 982-5862
iePlexus, Inc.
http://www.iePlexus.com