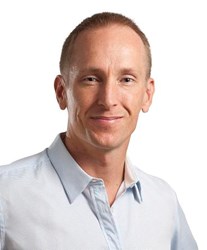 There is no time like today to re-group, re-envision, and re-map, your chart for strategic leadership to ensure that your company continues to move forward for years to come.
(PRWEB) August 16, 2013
"There is no time like today to re-group, re-envision, and re-map, your chart for strategic leadership to ensure that your company continues to move forward for years to come," says the leading Australian business mentor in his latest bulletin titled strategic leadership in growing companies.
"But in order to lead a growing company and also make maximal impact in the market place, a leader must be a risk taker."
He goes on to explain: "Risks are often misrepresented as a gamble. However, taking risks and having forethought simply equates to being strategic.
"As a small business owner you must consistently exert self-analysis and question whether your actions are leading to strategic leadership."
Gollan goes on to outline some of the key habits of great strategic leadership gurus. One of these individuals is Paul Schoemaker, founder of the firm, Decision Strategies International. Schoemaker believes six key habits are essential for strategic leadership. These are:
1. Anticipate: Being aware of upcoming changes in the industry. Looking beyond current strategies.
2. Think Critically: Always seeking the root cause of challenges and problems.
3. Interpret: Combing through all data when making impactful decisions.
4. Decide: Quickly making decisions on particular issues and holding your ground.
5. Align: Having goals that mimic colleagues and always aiming to discover what motivates team members.
6. Learn: Actively looking for opportunities to learn from mistakes.
Gollan goes on to refer to a recent Wall Street Journal article which told how the executive of a small hotel chain began asking his staff to explicitly take more risks. At the same time he issued each one with "get out of jail free cards" which were to be given to him whenever a team member performed a risky action (he was also aware that he himself had to do the same). Within 12 months of the exercise revenue and morale had increased.
Risk takers and strategic leaders must be managers as well, says Gollan. The following, he believes, are the key attributes of both leaders and managers:
Leaders:

Set high level goals and strategizes ahead
Promotes a sense of teamwork
Solicits input on strategies
Identifies opportunities and threats company wide
Empowers others to take action
Managers:

Tells employees what needs to be done
Trains employees how to do their job effectively
Identifies opportunities and problems on a day to day basis
Observes and measures success on an individual level
When it comes to long term strategies, it's important to buy into the idea that leadership depends on having a strategic vision and yielding results quickly in order to allow business to grow at a steady pace, insists Gollan. Risk and strategy should be seen as complimentary to each other, as well as a vision for the future.
The most successful entrepreneurs, he believes, are those who 'create' visions for the future. That means, in the early stages, consistently reminding the team where they are going and how to get there.
This can be achieved via verbal expression, by assigning mini team projects, using visual communication or implementing "a rewards" based culture for innovation.
The best strategic leaders know that they must allow their team to be leaders when the time allows, says business adviser Gollan.
Doing so allows team members to gain some ownership in their role in the firm and in their own careers at the same time. Strategic leadership is rooted in trusting the team to make sound decisions.
Leaders who aren't trusting their teams should be asking themselves why that is and should look at issues such as staff morale and productivity rates.
Gollan concludes: "Use what you have gathered in this post to decide how you manage and lead and use that as a guide to re-establishing how your strategic leadership can soar.
"Keep in mind those six key habits as noted by strategic leadership heavyweight, Paul Schoemaker, when performing your assessment and eventual "leadership mission" plan of action.
"Combining the thoughts above should position you to reach higher into the entrepreneurial ladder of success."
See more of Gollan's leadership advice, along with general business coaching ideas and exercises at his website here.