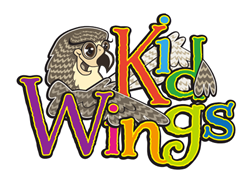 Kidwings Finding Funding for Teachers is an application based grant program that allows educators to seek high quality materials for use in their classrooms free of charge.
Portland, Oregon (PRWEB) August 14, 2013
Young children generally respond to information about the untamed world with a sense of awe and wonder that fuels their desire to know more. However, as children transition into adulthood, they routinely become distracted by the demands of life and forget about the wild beauty that continues to thrive each and every day in all parts of this great nation. Owl Brand Discovery Kits, through their Kidwings Finding Funding Grants for teachers, seeks to encourage and support organizations who want to keep the desire for learning about our natural world alive, for both young and old.
Two separate organizations, focusing on different learning objectives and speaking to different audiences, are the recipients of the August Finding Funding grants.
This summer, the Concrete School District in Sedro-Wooley, WA, partnered with the National Parks Service, United General Hospital, the North Cascades Institute, and School's Out Washington to facilitate the Concrete Summer Learning Adventure Camp. The camp is located in rural Washington where the median income is significantly lower than the median income levels for the State as a whole. As a result, funds are limited, and providing comprehensive, interactive educational experiences can be a challenge. Donations of owl pellets, along with dissection kits, is part of the solution to the problem.
Concrete School District teacher, Brieanna Phillips, expresses a desire to see her students embrace their environment, stating, "For many of the students, this will be their first exposure to dissecting owl pellets. Experiential learning activities through hands on activities, such as dissection, enhances students' fascination. Furthermore, students engage and remember more from interactive experiences. An owl pellet donation for the summer camp will inspire students to research and create stories about owls."
On the other side of the country, two educators share not only a love for another predator who ranks high in the ecological system, they share a long history as sisters who have a passion to inform and inspire others to engage in the conversation about living responsibly in concert with our natural world.
Gail McDiarmid and Marilyn Mcgee first started learning about the grey wolves eight years ago when they visited Yellow Stone National Park, where they were introduced to the controversy that surrounds these animals. The sisters not only learned about the plight of the grey wolf, but also discovered the essential role wolfs play in the health of an eco-system. That trip inspired Gail and Marilyn to commit the next few years to intensive research that resulted in a book entitled, "Running for Home". The book was written to inform the reader of the contributions the grey wolf makes to the balance of a healthy ecological system, and to capture the wonder of young readers through creative story telling involving dialogue between the story's characters and colorful illustrations.
Through the Kidwings Finding Funding grant, OBDK has made a financial commitment to support and promote the efforts of Gail and Marilyn as they seek to share their passion about the grey wolf with both young and old. "Running for Home" is available for purchase at the OBDK website at http://www.obdk.com/.
Kidwings Finding Funding for Teachers is an application based grant program that allows educators to seek high quality materials for use in their classrooms free of charge. OBDK provides products to selected schools in part to promote their products, but to also give back to the public and private educational organizations that support the company.