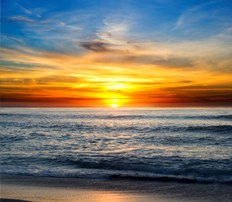 A coastal paradise.
Wilmington, NC (PRWEB) August 15, 2013
Named as one of the top 7 cities in America to invest in by CNN Money Magazine, Wilmington North Carolina should be at the center of your next place to live radar. Coastal Carolina Properties (http://www.coastalcarolinaproperties.com) has been providing exceptional Wilmington NC Real Estate services to buyers and sellers for more than a decade. Specializing in helping out of town buyers find the right home or investment property, their full service team is made up of the best agents and brokers, many of whom were born and raised in rapidly growing coastal hotspot.
Surrounded by water on 3 sides and blessed with almost year round warm weather, Wilmington NC continues to attract people from all over the world.
Downtown Wilmington is one of America's largest historic districts covering nearly 300 blocks. Step back in time to a city with cobblestone streets, policeman on horseback and a happening night life that dates back to the pirates and booty of the 1700s.
Why are so many people from all over the world choosing Wilmington to be their next home? The extensiveness of the list might just surprise the average reader. Here's a couple of pretty amazing things about the area.
1. Wrightsville Beach was listed in The World's Best Surf Spots by National Geographic Magazine.
2. Wilmington North Carolina is home to EUE Screen Gems Studios, the largest domestic television and movie studios outside of California.
3. Bald Head Island was the favorite hideout for Black Beard the Pirate, and many still believe there are caches of buried treasure yet to be found.
The ocean side of Wilmington is populated with popular beach areas to invest in like Wrightsville Beach Real Estate and Pleasure Island. The nine months of warm weather make these areas a popular attraction to live and invest in. Weekends bring thousands of families to the beaches from areas as far as Raleigh and Charlotte, NC. The diversity of land and water is also part of what makes this such a popular area for filming movies and televisions shows. Some of the biggest hits on like Dawson's Creek and Iron Man 3 were filmed here.
Many people who begin searching for Wilmington NC real estate for sale end up making this their permanent residence, as they find the quality of life has no ceiling. There's something for everyone to take part in. For the golfer, there's several award winning golf course communities. For the family, a great selection of public and private schools coupled with the University of North Carolina at Wilmington means there's no shortage of education.
For the foodies, Wilmington boasts one of the highest percentages of restaurants per person in America. Satisfy your taste buds with everything from delectable sushi to good ole' southern biscuits and barbeque. Quite honestly, there's too many great things about Wilmington to fit into just one write-up. The best way to learn is to make the trip there yourself and find out just why so many people are now calling this growing beach town their home.