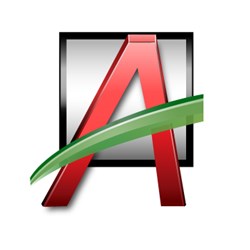 AlertBoot's cloud is only used for device management and personal data is not collected, making European clients much more receptive: if personal data is not collected, the controversy surrounding the cloud is non-existent
Las Vegas, Nevada (PRWEB) August 14, 2013
AlertBoot, a leading provider of mobile device management and managed full disk encryption services (FDE), today announced that Myscience.co Limited, the operator of the National Science Learning Centre and the National STEM Centre in the United Kingdom, has adopted AlertBoot full disk encryption to protect employee laptops and fall into compliance with the UK's Data Protection Act (DPA).
Myscience has a policy that forbids the storing of sensitive data on laptops it issues to employees. However, the organization realized that it had to face the real possibility of employees violating said regulation – some independent surveys and studies have shown over a 30% likelihood of policy violations by employees, both accidental as well as intentional – and the threat that it posed to the organization's compliance requirements under the UK's DPA, which is based on the European Union Data Protection Directive 95/46/EC.
"Our laptop encryption and mobile device management solution is cloud-based, and the cloud is currently unfashionable in Europe," said Tim Maliyil, founder and CEO of AlertBoot. "Europeans are wary of US-based cloud solutions with good reason. However, AlertBoot's cloud is only used for device management and personal data is not collected, making European clients much more receptive: if personal data is not collected, the controversy surrounding the cloud is non-existent."
Continued Maliyil, "With the anxieties regarding the cloud out of the way, we have found a high level of interest in our services, thanks to AlertBoot's unique web-based deployment and installation, its ease of use, and low total cost of ownership."
The cloud-based model allows AlertBoot to offer the following features which led Myscience to choose AlertBoot FDE for securing its laptops:

Lack of infrastructure set up – Management servers are not required, meaning time is not spent on setting up, operating, and maintaining critical servers.
Cost savings – AlertBoot offers some of the lowest FDE license fees and transparent costs: there are no extras for management servers, remote VPNs, operating systems, etc.
Licensing on demand – Acquire encryption licenses when necessary instead of tying up your budget on shelved software.
Ease of use and minimal impact on operations – Deployment and installation is easy and transparent.
24/7 Support – For password resets, administrative assistance, troubleshooting, and more.
Once Myscience selected AlertBoot as its encryption solution, the organization virtually finished deploying and installing FDE on its employee laptops in less than two weeks, a considerable reduction in FDE deployment over other encryption solutions.
To read or download a copy of the case study visit here.
About AlertBoot
AlertBoot Data Security offers a cloud-based data and mobile device security service for companies of any size who want a scalable and easy-to-deploy solution. Centrally managed through a secure web based console, AlertBoot offers mobile device management, mobile antivirus, remote wipe and lock, device auditing, USB drive and hard disk encryption managed services.
Headquartered in Las Vegas, AlertBoot is trusted by thousands of companies worldwide as part of their bring your own device (BYOD) and mobile information management (MIM) strategy.
For more information on AlertBoot Mobile Security solutions, please visit http://www.alertboot.com/.
Contact Information
Media Contact:
Sang Lee
VP Communications