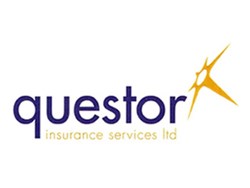 If you have to work for a portion of your holiday, securing your business travel insurance in advance will help to ensure that any business equipment you do use will be covered.
UK (PRWEB UK) 16 August 2013
Vehicle hire excess and travel insurance specialist Questor Insurance looks at figures which show that two in five workers* plan to carry on working during their summer holidays.
Despite our holidays traditionally being the perfect time to escape from the pressures of the 9 to 5 and our daily work deadlines, it seems that many of us can't bear to tear ourselves away from office life – even if we are sunning ourselves on a beach thousands of miles away.
The findings of research commissioned by global workspace provider Regus, found that more than a third of holidaying workers will invest one to three hours of precious holiday time on their work, while one in ten will forgo more than three hours of their relaxation time to ensure that they keep up with what's going on at work.
Far from lazing under a palm tree or going for a leisurely swim in the sea, more than a third of holidaying professionals prefer the joys of responding to work phone calls or carrying out other work-related tasks...who knew switching off was so hard?
In effective for these workers' holidays are akin to business trips in disguise, with it being 'business as usual' despite it officially being their time off.
Professional men are the most likely to succumb to the lure of 'workations', as they've been dubbed are, with 31% taking their workload on holiday with them, compared to 25% of professional women.
Commenting, Questor Insurance CEO Andrew Lawrence, said: "Despite the economy recently picking up workers are keen to make the best impression they can in the current market, even if it means sacrificing their holiday time.
"If you have to work for a portion of your holiday, securing your business travel insurance in advance will help to ensure that any business equipment you do use will be covered."
Buy your business travel insurance at Questor today.
Questor Insurance's 'Be Holiday Savvy' campaign is running from June to September and will provide travellers with a wealth of handy hints and tips to make the process of planning and executing their foreign holiday that much smoother.
Sources

About Questor Insurance Services Limited
We are an independent privately owned insurance intermediary that is authorised and regulated by the Financial Conduct Authority. Questor Insurance designs and distributes niche insurance products for global markets at the same time providing great customer service via a dedicated in-house team.
Our mission is to provide our clients with the best niche insurance products and client service. We do this by designing our own insurance products, building our own software and by providing detailed and ongoing training to our staff.
We pride ourselves on providing the personal touch to our customers, you can telephone, email or make contact through our Live Chat application. Whichever way you make contact with us you will always find that our staff are ready to go the extra mile to assist.
Questor Insurance also supports its customers through the claim process. We have access to the Underwriter's claim systems so that we can provide our customers with updates on their claim and we meet with the claim handlers regularly to discuss servicing issues. We are also in the process of developing what will be an industry-leading claims platform to streamline the claims process even further to the benefit of our customers.
Questor Insurance currently offers insurance in three product classes, Vehicle Hire Excess, Travel Insurance and Excess Protection.
We started trading in August 2007 having received our authorisation from the Financial Conduct Authority's predecessor in July 2007. We are a dynamic innovative business with committed staff which translates into a great business. Our products are supplied retail to this website and wholesale to other sites.