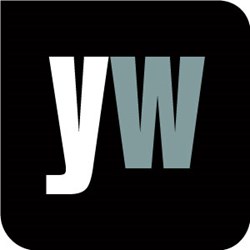 London, UK (PRWEB UK) 31 August 2013
A junior doctor at the Royal Bournemouth Hospital in Dorset falsely gave three patients the all-clear, when they, in fact, had breast cancer, it was announced August 14th. Two senior consultants noticed their junior colleague – who no longer works at the hospital and is under investigation by the General Medical Council – was not screening correctly, and the 462 screened patients were asked to come back in for a re-examination. Two women had gone to other hospitals and already been diagnosed prior to this, but the re-examination revealed a third, male patient had breast cancer after all. Paula Shobbrook, of the Royal Bournemouth and Christchurch Hospitals Trust, commented, "We invited back 462 patients. One has been diagnosed with breast cancer. We apologise to all involved." (http://www.mirror.co.uk/news/uk-news/junior-doctor-gave-all-clear-three-2162937#ixzz2bvXksyD8)
With this in mind, Yourwellness Magazine took a look at three of the myths that surround breast cancer, with particular regard to screening procedures, misinformation surrounding pregnancies and breast cancer chances:
1. Mammograms aren't 100% so no one should bother – Yourwellness Magazine explained that no test or procedure is infallible but so far, mammograms and regular check-ups are the only preventative measure which has shown a decrease in the mortality rate of breast cancer patients.
2. Self-exams are pointless – Yourwellness Magazine noted that, while researchers haven't conclusively stated that self-checking for cancer on a regular basis is an important factor for the prevention of the disease, the important thing is that there are no negative side effects to self-exams and it's free. Plus, it may help the doctors to catch it early.
3. Miscarriage and abortion increase the chance of breast cancer – Yourwellness Magazine allowed that there's some evidence which may suggest that having kids early (before age 30) can slightly lessen the risk of breast cancer, but asserted that there's none at all to suggest that aborting or miscarrying a child will lead to an increased risk of cancer.
To find out more, visit the gateway to living well at http://www.yourwellness.com.