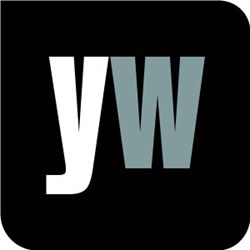 London, UK (PRWEB UK) 30 August 2013
Neymar da Silva Santos Júnior, a striker who plays for La Liga club FC Barcelona and the Brazilian national team, has developed anaemia, it was announced on the 4th of August. When the 21-year-old underwent routine blood tests, the La Liga champions' medical staff discovered the blood disorder, occurring a little over a month after Neymar underwent a tonsillectomy. Barcelona commented, "Due to an operation on his tonsils this summer, the player is suffering a case of anaemia that is being treated and won't impede him from training with normality with the rest of his team mates." (http://www.dailymail.co.uk/sport/football/article-2384354/Barcelona-star-Neymar-undergoing-treatment-anaemia.html#ixzz2bvSynXW5)
With this in mind, Yourwellness Magazine explored the different causes, symptoms and types of anaemia. According to Yourwellness Magazine, "Anaemia is a condition of the blood in which the body doesn't get enough oxygen. This deficiency is largely due to the fact that haemoglobin (oxygen carrying protein) levels in anaemic people are lower than normal, this can be because their red blood cells aren't carrying enough haemoglobin or because they simply don't have enough red cells." (http://www.yourwellness.com/2012/12/knowing-anaemia-and-its-many-forms/#sthash.XrVLNxmz.dpuf)
Yourwellness Magazine explained the four different types of anaemia:
1. Iron-deficiency Anaemia. This is the most common form of anaemia, caused by a lack of iron in a person's diet.
2. Sickle Cell Anaemia. This is a genetic condition in which red blood cells become deformed and 'sickle' shaped. This makes them less efficient at carrying haemoglobin and much more fragile.
3. Thalassemia. This is another genetic disorder in which the body doesn't make enough red blood cells or haemoglobin.
4. Hemolytic Anaemia. This often occurs after blood transfusions or in cases of infectious diseases and diseases of the immune system. The condition causes red blood cells to be removed rapidly from the bloodstream.
To find out more, visit the gateway to living well at http://www.yourwellness.com.