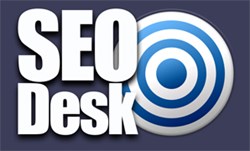 (PRWEB UK) 19 August 2013
Luxury automatic watch retailer, Watches & Winders, is adding a new string to its bow - in the form of luxury pens. Watches and luxury pens enjoy a synergy: both are traditional, stylish and a vital accessory for the busy man or woman.
Watches & Winders combine good, old-fashioned retail values, such as expertise and a high level of customer service, with the convenience that the modern shopper has come to expect. As part of their commitment to this successful formula they are always looking for new ways in which to improve customer experience - as a result, the introduction of writing instruments aims to provide exactly that.
Their loyal customer base has grown to appreciate Watch & Winders' knowledge and understanding of the automatic watch winders market and, conversely, the retailer has come to understand the nature of their customers. They know that those who choose Watch & Winders are meticulous about sourcing high quality goods, and that they pay the right price for them. They want the finer things in life and are willing to pay the price for that whilst remaining savvy consumers.
Now they can choose a luxury pen in addition to having their watch needs met. Though emails abound, the right pen still makes an impression – in the boardroom or a business meeting. A go-to pen also provides comfort through familiarity. Like watches, a good pen makes a statement about its owner and now stylish consumers can find both in one place. Like the watches and watch winders before them Watches and Winders will only stock the most reputable of brands for their pens.
More about Watches & Winders
Watches & Winders are a specialist online retailer in the luxury goods market. They offer watches and their accessories, including watch winders. Watches & Winders is a trading name of holding company Ferndale (UK) Ltd., established in the UK since the early 1980's. During this time they have been the sole licensed UK watch distributors for brands such as Christian Dior, Boucheron and Givenchy.
Watches & Winders specialises in offering a range of items which are not normally available on the high street. Their products are carefully chosen to suit the discerning customer, upon which their reputation for excellence has been built.
They pride themselves on offering a personal service and are looking forward to extending this to the stationary market.