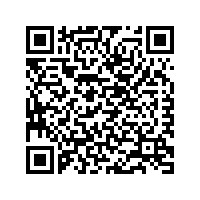 We're always touting the value of our stand bags in terms of durability, product preservation, cost efficiency, and environmental considerations
Cleveland, OH (PRWEB) August 21, 2013
When the ceremony for the 65th Emmy Awards is held next month in Los Angeles, Pooki's Mahi—a premium tea and coffee supplier—will have a front row seat. Pooki's Mahi is one of two dozen products that will fill celebrity SWAG bags at the annual event for excellence in television. Notably, many of the company's award-winning flavors are packaged in stand-up bags supplied by StandUpPouches.net.
As leading experts in the flexible packaging industry, StandUpPouches is excited to add "star-quality" to the long list of attributes defining barrier film packaging. "We're always touting the value of our stand bags in terms of durability, product preservation, cost efficiency, and environmental considerations," says David Marinac, president of StandUpPouches.net.
"Now that one of our clients is being recognized alongside the world's most desirable and elite brands, it's safe to say that stand bags are also pretty cool. They offer the clean, sleek aesthetic that will guide future trends in packaging. And after the Emmy's, I think a lot of people will be asking Pooki's, 'who are you wearing?'"
Emmy event gift bags are notorious for offering high-end, exclusive goodies. On that score, Pooki's does not disappoint. The San Francisco retailer built its mission around delivering award-winning, "hard to find" products. But Pooki's Mahi is also focused on affordability. Stand-up packaging is a part of that focus.
"Stand-up pouches are advantageous for consumers and marketers, alike," explains Marinac. "Consumers appreciate the convenience of lightweight, spill-proof containers. They also value packaging that's recyclable and landfill-friendly—a point not lost on the earth-conscious Hollywood crowd. Meanwhile, marketers get to enjoy lower production costs, lower shipping costs, and more space on major retails shelves."
Pooki's Mahi has yet to reveal the specific labels to be featured in this year's Emmy SWAG bags, but according to Leslie Magsalay-Zeller, company founder and CEO, "I've selected the coffees and teas that best represent Pooki's Mahi."
For more information on Pooki's Mahi, visit pookismahi.com.
For more information on stand-up packaging, visit the StandUpPouches website.
About Pooki's Mahi
Pooki's Mahi specializes in distributing premium coffees and teas from around the world. Their product portfolio recently expanded to include nuts, sweeteners, and exotic salts.
About StandUpPouches.net
StandUpPouches.net designs and supplies custom, stand-up packaging made from multilayer, laminated film. SUP pouches keep products fresher, longer, while protecting contents from moisture, vapor, oxygen, odor, light, or puncture. StandUpPouches.net is a division of ABC Packaging Direct, based in Cleveland, Ohio.