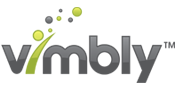 New York, New York (PRWEB) August 14, 2013
Vimbly (http://www.vimbly.com), as seen on Fox News and USA Today, announced its latest partnership with New York City tour guides Accomplice. Showing NYC through part tour, part game, part theater adventure, Accomplice rushes people, on a mystery adventure, through the nooks and crannies of New York City.
Piecing together clues of a meticulously crafted plot, New Yorkers and tour guests must rely on their street smarts and creativity to navigate the city and solve this extravagant mystery. Who should you ask? What street to take? Is that the right guy? Using the city as your board, you're merely a player in the game.
"New York is filled with unique activities waiting to be discovered," said Sam Lundin, founder and CEO, of Vimbly. "Accomplice places you directly into the city and asks you to discover New York for yourself. How cool is that? And we're ecstatic to offer this experience to New Yorkers and visitors alike."
Whether you're searching for a tour of undiscovered New York or Greenwich Village (Accomplice offers both), Accomplice is an obvious choice on Vimbly. Accomplice tours can be located and booked anytime throughout the day, and week, perfect for any busy NYC schedule. In addition, every activity found on Vimbly is easily bookable, highlighting all information, such as pricing, schedules, and availability. You can access these classes simply by logging on Vimbly.com and going through the booking process.
About Vimbly
Vimbly is a free website to find and book activities in NYC such as chocolate tours, sunset cruises, dance classes, exotic dream car races, and, now, Accomplice production tours. Founded in 2011, Vimbly eliminates the extensive research behind finding things to do in NYC.