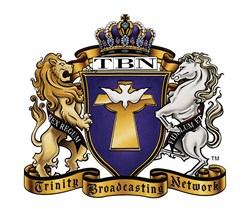 (PRWEB) August 14, 2013
Christian television leader Trinity Broadcasting Network announced that it will partner with the city of Birmingham, Alabama and area churches in a pair of exclusive televised programs to commemorate the 50th anniversary of the bombing at Birmingham's 16th Baptist Church that killed four girls September 15, 1963. The bombing is largely considered to have marked a turning point in America's historic civil rights struggle.
On Wednesday September 11 (live taping at 6 p.m. Central Time), Grammy Award-winning gospel singer Donnie McClurkin, along with actor, songwriter, and TBN regular Clifton Davis, will host a special TBN-produced city-wide worship event from Birmingham's famed Kelly Ingram Memorial Park that will kick off the 50th anniversary commemoration. Among the guests for this special TBN broadcast will be award-winning gospel singer Cece Winans; noted attorney Willie Gary, Dr. Bernice King, daughter of civil rights leader Dr. Martin Luther King; and Birmingham Mayor William Bell.
The Rev. Steve Green, Pastor of Birmingham's More Than Conquerors Faith Church and the official pastoral representative for the city's 50th anniversary civil rights commemoration, noted that Mayor Bell issued an official proclamation asking Birmingham's churches to cancel their own Wednesday midweek services and join in the program at Kelly Ingram Park. "I've spoken to a number of local pastors who are planning to bring their congregations for this special TBN broadcast," said the Rev. Green. "This will be a historical opportunity for Birmingham's Christian community to show the world the ongoing progress of civil rights in America from the unique perspective of God's Kingdom."
On Sunday September 15 (live taping at 5 p.m. Central), cross-carrying evangelist Arthur Blessitt will host an exclusive TBN program from Kelly Ingram Park officially commemorating the 50th anniversary of the Birmingham church bombing. TBN's guests for this special program will include popular evangelist and TBN ministry partner Rod Parsley; Major League Baseball great Darryl Strawberry; noted Pastors George Matthews and Wess Morgan; and award-winning gospel recording artist Anthony Evans.
A number of other high-profile Christian, civic, and national leaders are also expected to appear at the program, including Birmingham Mayor William Bell and Alabama U.S. Congresswoman Terri Sewell.
Mayor Bell expressed his appreciation for TBN's partnership with Birmingham in broadcasting the historic 50th anniversary programs. "Just as the events of 1963 went around the world to let people know change was coming, because we could not let evil stand in Birmingham, Alabama," he said, "now we will go around the world to let people know that this change is still moving forward, still touching lives."
TBN Vice President Matthew Crouch said that the national racial reconciliation that ultimately grew out of the tragic bombing has been an inspiration and motivator for TBN over its 40 year history. "Here at TBN we join the rest of the nation in thanking the city of Birmingham for its sacrifice for liberty," he said. "We are humbly grateful for the opportunity to participate in this solemn observance."
To find out TBN's broadcast dates for these two historic programs, log on to http://www.tbn.org.