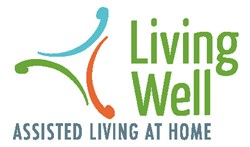 Tiburon, CA (PRWEB) August 14, 2013
Living Well renewed its agreement with the California Pacific Medical Center and its Community Resource Center to conduct a support group for patients with Young Onset of Alzheimer's Disease. The support group will provide a helping hand for families and individuals dealing with early onset of this disease.
For the second half of 2013, the Early Alzheimer's Support Group will be meeting every fourth Wednesday of the month. The group is sponsored by the Community Health Resource Center (CHRC) and Living Well Assisted Living at Home, and it is free with no preregistration required.
Early onset (also known as younger-onset) Alzheimer's affects people younger than age 65. Nearly four percent of the 5.4 million Americans with Alzheimer's have early onset. Doctors do not understand why most cases of early onset Alzheimer's appear at such a young age. Many people with early onset are in their 40s and 50s. They have families, careers or are even caregivers themselves when Alzheimer's disease strikes. In the United States, it is estimated that more than 200,000 people have early onset.
Join the support group to connect with others in similar situations for advice, friendship, education or just a friendly shoulder for caregivers or loved ones.
Every fourth Wednesday of the month, the group will meet from
4:00 p.m. — 5:30 p.m. at CPMC Pacific Campus, 2100 Webster Street, Suite 119, Board Room, San Francisco, CA 94115.
Next meetings are as follows:

August 28
September 25
October 23
November 27
December 18
About the company:<br>Living Well offers specialized care for adults with chronic and debilitating conditions — like Alzheimer's, Parkinson's, ALS, and mental illness — that compromise their ability to live safely in their homes. At Living Well Assisted Living at Home, they combine a team of experts, the use of smart technology with exceptional customer service to deliver personalized, comprehensive care to seniors and adults with cognitive, behavioral, and movement disorders. Their approach to care at home enables those seniors and adults affected by Alzheimer's Disease and other dementias, Parkinson's, ALS, other neurological disorders, and mental illnesses, to live independent and meaningful lives. At Living Well, they aspire to create a safe and nurturing environment while allowing for independence and dignity for seniors and adults and offering peace of mind to the adult children and family members. Visit their website for more information, http://www.livingwellah-sf.com.