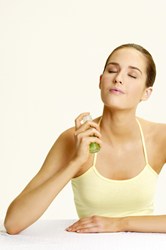 Miami, FL (PRWEB) August 14, 2013
Recent study information released this last week from a long lengthy study done by the University of Swansea in the UK depicted findings that elderly adults were not protected from AAD or Antibiotic Associated Diarrhea when ingesting probiotics. In order to educate the public on the common myths surrounding probiotic uses, Probiotic Action shares industry information on the benefits, and myths surrounding the helpful germs.
The growth of the probiotic industry in recent years has caused the growth of many products claiming to have "Probiotic" qualities. While many supplements have been suggested for use in adults and children to help several issues related to intestinal health, acne, and even back pain, often users neglect to understand how probiotics are meant to support their system, and what kind of results to expect.
Unlike some regulated FDA approved supplements, probiotic supplements are not approved by the FDA to cure or prevent any disease - but still may help reduce symptoms from certain ailments. By function, probiotics are meant to help balance the bacteria in the intestinal tract, on the skin, and in the immune system. Often the result of the balance of bacteria from probiotic use is a reduced amount of inflammation in certain body systems, as well as the balance of good and bad bacteria, which in some cases could lead to infection. In turn, taking probiotics may help some individual systems, but degrees of effectiveness and usage will vary from one body to the next.
"Probiotics affect each person's immune system differently. In the case of acne, users who consistently use a topical probiotic have noticed a reduction in swelling, redness, and pustules - of course there are some who may not see the same results, but under the skin there is still science at work. To say that all probiotics are a "miracle supplement" would be false. Each person will react to the power of probiotics differently, and may help their sickness or condition in some way whether or not they see a cure for their condition," says Probiotic Action Spokesman, Fernando Perez.
As for the myths surrounding probiotics, Perez added, "There are still so many more trials to be conducted on the power of good bacteria in the body system. For now, we can only use probiotics as we have tested them to be useful. Using probiotics for acne, to aide in digestion, and to reduce inflammation in the gut and joints have been tested and accredited by many researchers, we should continue to use these products as a natural remedy until results are no longer positive."
For more information on using probiotics for acne, and the science behind probiotics, visit ProbioticAction.com and like them on Facebook for reviews and product updates.
Probiotic Action is an advanced acne treatment that uses Probiotics for acne containing the "good bacteria" that is naturally found on healthy human skin. By using probiotics, Probiotic Action is an effective treatment that restores the normal bacteria content on skin, while battling what causes acne. Probiotic Action will successfully clear skin when used as an adult acne treatment while protecting skin against bad bacteria, free radicals, and pollutants*.
*These statements have not been evaluated by the Food and Drug Administration. Probiotic Action is not intended to diagnose, treat, cure or prevent any disease.