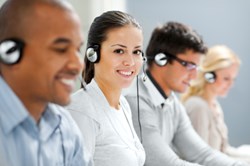 Atlanta, GA (PRWEB) August 15, 2013
1-800 Courier, a recognized leader in same-day delivery, messenger and transportation services, announces due time delivery specifications for courier services. The announcement comes in an effort to inform customers of service options, increase on-time delivery performance, and increase sales growth. 1-800 Courier strives to be the best choice for same-day delivery solutions throughout the US.
1-800 Courier due time delivery specifications are necessary to assist it's customers in becoming knowledgeable of their service expectations. The due time is the scheduled arrival time 1-800 Courier will delivery the package or freight. The due time is not a guaranteed time, however, 1-800 Courier does have a 94% success on-time rating. The due time is a delivery time goal, which the courier consistently pursues to reach with every order.
Customers being made aware of the due time delivery specifications informs them on making the best decision to set up the ready time for their order. If the customer is choosing the 1-800 Courier's express 2-hour service, they may select a ready time of 3pm. Initially, this may appear correct, however, scheduling the ready time for pick up at 3pm, creates a due time by 5pm. The due time of 5pm is not a guaranteed delivery time. Businesses close at exactly 5pm. As a result, the due time specifications aids the customer in having the correct service expectation. With the knowledge of the due time specifications, the same customer can create an order and set an earlier pick-up ready time.
Due time specifications allows 1-800 Courier to provide the most optimal service possible to meet their customer expectations. If a customer has any questions or concerns relative to a special delivery request, they are recommended to contact 1-800 Courier to discuss their courier request, especially before placing the order online. The Dallas Courier creates same-day delivery solutions that result in superior and quality courier experience.
1-800 Courier is a premier same-day courier offering transportation and distribution services. From small packages to palletized freight, 1-800 Courier delivers fast. As a leader in the courier industry, their goal is to perform optimal courier logistic solutions and superior customer service every time. The courier provides same-day delivery successfully for over 1,500 clients, including Fortune 500 companies nationwide.