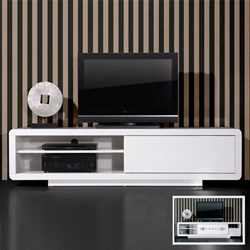 (PRWEB UK) 27 August 2013
FurnitureInFashion, one of the leading suppliers of contemporary furniture in the UK, is proud to announce its partnership with Netfurniture. Netfurniture has become a dropshipper of FurnitureInFashion. FurnitureInFashion is already working with a wide network of established dropshippers. The network comprises over 300 companies around the globe who are benefitting from the quality furniture supplied by FurnitureInFashion. Netfurniture is another established name among the companies who are expanding their business by opting for the dropshipping option. Under the terms and conditions of the new dropshipping partnership, Netfurniture will buy furniture from FurnitureInFashion's extensive catalogue for customers and FurnitureInFashion will deliver directly to Netfurniture's customers. FurnitureInFashion has established a high quality delivery system in order to cater for its network of dropshippers and is currently one of the leading names in dropshipping services.
Netfurniture offers breakfast table sets, kitchen furniture, kitchen tables, poseur and exhibition tables, kitchen chairs and kitchen stools, chairs and tables, glass top dining room tables, retro furniture, dining room sets, beds and mattresses, TV stands and units, Italian furniture, garden and patio furniture, furniture for hotels, restaurants, clubs, hotels, pubs and cafés, barbecues, children's furniture, pine furniture, banqueting furniture and wood furniture. They also supply outdoor patio furniture and garden furniture, including teak garden furniture, a metal chrome range of outdoor furniture and wooden garden furniture. All of these items are offered to the trade and public at highly competitive prices. The spokesperson of Netfurniture shared some details regarding the dropshipping partnership with FurnitureInFashion, "Netfurniture is a one-stop-shop for every furniture requirement. With the increasing demand for contemporary furniture, Netfurniture has been looking for ideas that can grow our company's sales and profits. As FurnitureInFashion is well known for providing contemporary furniture to a wide range of commercial and residential clients, Netfurniture decided to become partners with FurnitureInFashion through a dropshipping service. This will be advantageous to Netfurniture as the company can avoid the cost of keeping and maintaining inventories. In addition, the company can absolutely trust the quality of furniture offered by FurnitureInFashion. With the timely delivery services offered by FurnitureInFashion, this partnership is going to be profitable for both companies." The spokesperson further added that the furniture ranges at FurnitureInFashion are to the exact requirements of Netfurniture.
FurnitureInFashion is currently one of the leading furniture retailers in the UK. The company offers furniture for all home needs, including those for living rooms, dining rooms, bedrooms, offices, kitchens, bathrooms and bars. The company is already providing highly efficient dropshipping service to many affiliates in the UK. The CEO and Managing Director of FurnitureInFashion said, "The purpose of providing a dropshipping facility to new affiliates is not only to help them establish a strong foundation for their businesses, but also to give us an opportunity to reach out to more customers both residential and commercial. It is an honor for FurnitureInFashion to be chosen by Netfurniture to provide their dropshipping facility. Our ever growing network of affiliates indicates the immense trust shown by companies in FurntiureInFashion's quality products and professional services. FurnitureInFashion commits to deliver outstanding quality products and services to Netfurniture."
To have a look at quality affordable furniture online and to place a pre-stock order, please visit the company website today at http://www.furnitureinfashion.net. The range of home and office furniture on the website is huge, delivery is fast, savings are massive and quality is guaranteed.
About FurnitureInFashion
FurnitureInFashion is a UK-based online retail business. It supplies furniture from its German-based warehouse and has a showroom in Bolton, UK. The company provides everything from umbrella stands, wall art and room dividers, to bedroom suites, bar stools, and computer tables. FurnitureInFashion offers free delivery within the UK and is rightly proud of its excellent customer service. For further information and details about sales, please visit http://www.furnitureinfashion.net.