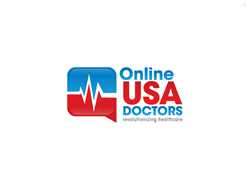 Online USA Doctors offer a team of doctors who are available seven days/week across the United States. Doctors are available unlimited and are able to handle a majority of health questions and concerns.
(PRWEB) August 15, 2013
Medical diagnosis for people with health concerns is no longer restricted to normal business hours. An innovative team of USA licensed, educated doctors have begun providing routine and same-day services at Online USA Doctors seven days per week, by implementing email and video consultations online on the internet.
Online USA Doctors notwithstanding the debate on Capitol Hill that rages on, the bald truth is that many Americans have no access to health care at all. Some find it unaffordable, some fear risking their jobs by asking time off for it, others are unable to obtain cover because they work for themselves. The Online USA Doctors solution is twofold. Charge less for medical diagnosis. Keep the surgery open all night long.
For this band of dedicated online USA doctors, the key to achieving this lies in a unique partnership between two remarkable people. President Julie Wright is the visionary. She conceived the idea while unsuccessfully looking for a doctor to treat a sick child on a cold, blustery night. Medical director Dr. Shelton is brilliantly practical. He shares Julie's vision that health care should be affordable, available and accessible to every American the moment they need it.
"This was the innovative healthcare delivery service I've been wanting for patients, especially those with busy schedules or small kids as well as senior citizens who find a home visit with an Online USA Doctor convenient, affordable and of high quality." Dr. Shelton explains that this is the future of healthcare delivery. Our professional career started with healthcare being offered in an extremely old way of providing care. Most if not all, doctor offices are open only five days/week with traditional hours of 8 or 9 a.m. to 5 p.m. Taking off work to go to the doctor for a 15-minute doctor consultation is not speaking to the patient and offering them convenience states Wright.
"All is needed is the determination to succeed." The talented USA licensed, educated doctor's enthusiasm in palpable. Dr. Shelton is convinced the current system is fatally flawed. As president, Julie Wright herself says, "We fall ill and feel pain at any time of day and night. We are entitled to answers to our medical questions on the same basis."
The key to Online USA Doctors nationwide popularity lies in the affordability of the medical diagnosis that it offers, and the availability of its answers for the medical questions patients pose. "This is Online USA Doctors primary discriminator," Julie Wright explains. "There is huge collective power in medical insurance when it is for the collective good and available the whole day round. Finally, every American citizen can get the urgent care services they deserve, and not have to make a booking to see their consultant either." Whether traditional health providers are going to prevent a steady migration of clients across to Online USA Doctors, is another matter.
About Online USA Doctors:
Healthcare visionary Julie Wright established Online USA Doctors in 2012, to bring her vision to fruition that healthcare should be available, accessible and affordable to all American citizens. Medical director Dr. Shelton joined her shortly afterwards to build a team of specialists around him, including those with particular aptitudes towards telemedicine.
Media Contact:
Julie Wright, President
Online USA Doctors
(855) 872-0012