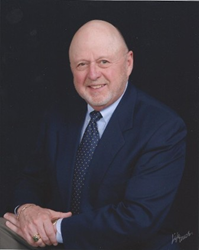 Bill now serves on the Alternative Dispute Resolution and ADR Admissions Committees for Grand Traverse, Leelanau and Antrim Counties.
Williamsburg, MI (PRWEB) August 26, 2013
William E. Clark today announced it has entered into a partnership with Mediation.com, the premier online destination for consumers seeking dependable mediation services. This will help bring Bill in a position to attract more potential clients who are looking online for civil, divorce and family mediation services.
Bill is known in Michigan to offer general civil and pre-suit mediation services that can be conducted with or without lawyers. His services involve all areas of personal injury, family mediation, including divorce, pre and post-nuptial agreements, probate matters, will contests, paternity actions, and family business formation and dissolution.
"We are very excited to work with Mediation.com," said William E. Clark. "Teaming up with Mediation.com will enable us to cater to more people, offering them dispute and pre-suit mediation services."
Bill completed the Supreme Court Administrators Office (SCAO) training and is a recognized general civil mediator. He also completed additional training as a domestic relations mediator. Since completion of the training, Bill has attended advanced mediation seminars and has instructed in mediation training programs.
Bill now serves on the Alternative Dispute Resolution and ADR Admissions Committees for Grand Traverse, Leelanau and Antrim Counties. He also assisted the Oakland County Circuit Court in its Civil Early Intervention Conference program.
Bill has finished his studies with a Bachelor of Arts Degree and Master's Degree in Education. After admission to the Michigan Bar, he joined the staff counsel firm of the Travelers Insurance Company. Later, he co-founded the firm of Clark and Knight, an active trial firm, handling major case litigation for 26 years.
In addition to the lower level district, circuit and federal courts, he successfully represented clients in the Michigan Court of Appeals, Michigan Supreme Court and the U.S. District Court of Appeals resulting in published opinions. He was admitted to practice in the U.S. Supreme Court in 2005. In addition to his trial work, he has also served as a top rated Institute of Continuing Legal Education lecturer. His wide and varied litigation background and experience as an educator have helped him become a successful mediator.
About William E. Clark
Bill offers professional dispute, civil, divorce, and custody mediation services for his customers. With 30 years of law experience at the trial and appellate levels, he has the qualities needed to get any agreements approved by a court of law. The company's mission is to provide comprehensive, effective mediation services in Michigan.