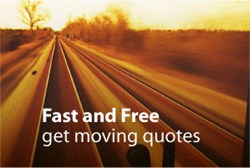 MoveNetwork.com handles all things moving. Whether you have a car to transport or a one bedroom apartment, their expert services will match you with an affordable quote that is just right for you
(PRWEB) August 17, 2013
MoveNetwork.com has been expanding rapidly over the past few months. Today, they introduced a brand new section on their webpage: International Movers. With the global marketplace expanding at a rapid pace, this new addition is expected to increase traffic to MoveNetwork.com's website by providing a matching service for customers moving abroad.
This innovative addition incorporates a wide range of new features to help make sure that the customer receives the best moving quotes available on the web. By entering personal information into the form located on the International Movers page, customers can receive up to three quotes in a matter of seconds.
"Moving internationally is a big challenge. Depending upon where the customer is planning to relocate, not only do they have to navigate which supplier they should choose; they also have to worry about the safety of their belongings as they cross over oceans and continents. That is why we decided to create a new category dedicated primarily to international movers. This way, we can help our clients find reputable international movers that will make sure their belongings arrive to their final destination in pristine condition," stated a spokesperson for MoveNetwork.com.
For those who may not know, finding quotes via MoveNetwork.com's services makes the process of moving internationally less stressful by quickly providing free quotes on the cost of your international move. All that is needed is some basic personal information (which needs to be filled out as accurately as possible to ensure that the matches are a good fit) and users quickly receive an estimate on the cost of an international move.
"I never would have believed that moving abroad could be so stress free," stated one of MoveNetwork's happy customers. "Their easy to use International Mover page helped me find a great international mover in no time!"
MoveNetwork.com handles all things moving. Whether you have a car to transport or a one bedroom apartment, their expert services will match you with an affordable quote that is just right for you. With helpful tips and great storage solutions, http://www.MoveNetwork.com makes the experience of moving quick and hassle-free.