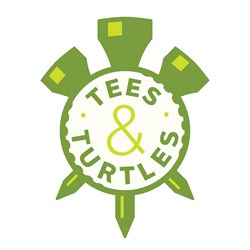 Charleston, S.C. (PRWEB) August 16, 2013
Show off your golf game while supporting a great cause! Join the South Carolina Aquarium for the second annual Tees & Turtles Golf Tournament taking place September 10, 2013 at the Daniel Island Country Club on Daniel Island, S.C. Teams of golfers are invited to come out and play on one of Charleston's most beautiful courses, the Beresford Creek Course, generously donated by The Family Circle Cup. Proceeds from the tournament will go directly to support the Aquarium's Sea Turtle Rescue Program which aids threatened and endangered sea turtles. To date, 125 sea turtles have been successfully rehabilitated and released by the program.
Details:
Who: The South Carolina Aquarium's Sea Turtle Rescue Program
What: Tees & Turtles Golf Tournament
When: September 10, 2013. 11:00 a.m. shotgun start. 4:00 p.m. awards ceremony
Where: The Daniel Island Club
Why: To raise funds for the Aquarium's Sea Turtle Rescue Program, the largest conservation program at the Aquarium (a nonprofit), which costs $320,000 per year to operate
All seven species of sea turtles are threatened or endangered due to natural causes and human impact. The Aquarium's Sea Turtle Rescue Program provides a place for injured and sick sea turtles to receive care, treatment, and medicines. With your support we can continue efforts to sustain these species into the next century and beyond.
For more information or to sign up, contact Tanya Fitzgerald at (843) 579-8540 or by email, TFitzgerald(at)scaquarium(dot)org.
Thanks to our sponsors: Family Circle Cup, Daniel Island Country Club, Bauer International, Inc., DHR International, LLC, Anheuser-Busch, and Southern Tide.
For all media inquiries, please contact Kate Dittloff at (843) 579-8660 or kdittloff(at)scaquarium(dot)org
About the South Carolina Aquarium Sea Turtle Rescue Program:
In partnership with the South Carolina Department of Natural Resources (SCDNR), the South Carolina Aquarium Sea Turtle Rescue Program works to rescue, rehabilitate and release sea turtles that strand along the South Carolina coast. Located in the Aquarium, the Sea Turtle Hospital admits 20 to 30 sea turtles each year. Many of these animals are in critical condition and some are too sick to save.
According to SCDNR, over the last 10 years, the average number of sea turtle standings on South Carolina beaches each year is 130. Of these, roughly 10% are alive and successfully transported to the Sea Turtle Hospital. To date, the South Carolina Aquarium has successfully rehabilitated and released 125 sea turtles and is currently treating 15 patients. The average cost for each patient's treatment is $36 a day with the average length of stay reaching nine months.
About the South Carolina Aquarium:
The South Carolina Aquarium, Charleston's most visited attraction, features thousands of amazing aquatic animals from river otters and sharks to loggerhead turtles in more than 60 exhibits representing the rich biodiversity of South Carolina from the mountains to the sea. Dedicated to promoting education and conservation, the Aquarium also presents fabulous views of Charleston harbor and interactive exhibits and programs for visitors of all ages.
The South Carolina Aquarium, a 501(c)(3) not-for-profit organization and is open Daily from 9 a.m. to 6 p.m. The Aquarium is closed Thanksgiving Day, half day Dec. 24 (open 9 a.m. to 1 p.m.) and Dec. 25. Admission prices are: Toddler's (3 and under) free; Youth (4-12) $14.95; Adults (13+) $24.95. The Aquarium plus the 4-D Theater experience is free for Toddler's, $19.95 for Children, $29.95 for Adults. The 4-D Theater experience only is $6.95 for Children and adults, and free for Members. The Sea Turtle Rescue Program's behind-the-scenes tours, now offered seven days a week, are $10 for adults and $5 for children. For more information call 843-720-1990 or visit scaquarium.org. Memberships are available by calling 843-577-FISH.
###