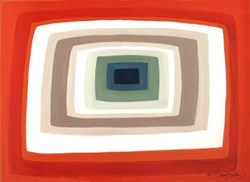 Delray Beach, FL (PRWEB) August 24, 2013
Art prints create eye-catching focal points in any space. When decorating with a retro or vintage theme, visit BandagedEar.com to find new art prints for homes and offices.
Browse art prints in a wide variety of categories, such as retro signs or retro photography, to find the perfect artwork. Other retro art print categories on the website include vintage art prints and retro diner décor. Discover the new art from artists such as Louise Carey, David Bromstad, Michael Kungl and many more.
Francois Buchs, BandagedEar.com co-founder, said, "Our goal is to offer a wide variety of artwork that corresponds to all of our customers' tastes and preferences. To customize our customers' orders, BandagedEar.com also provides framing for every product on the website. Although there are millions of different framing options, some of our top frame choices for retro art include two-toned brushed silver and black flat front petite-style frames."
About BandagedEar
BandagedEar is an extensive online wall art gallery and community site where art lovers can shop from among thousands of carefully selected art prints and posters. In addition to high-quality art prints, BandagedEar.com offers free tools to help customers discover new art and artists. A custom frame shop allows customers to choose a high-quality custom frame, which typically costs less than local frame shops. Choose from among millions of different configurations by specifying the frame, matting, cropping and glazing. All purchases are backed by a 100% satisfaction guarantee. Please visit http://www.bandagedear.com for more information.