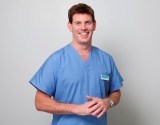 We are delighted to be moving into prestigious premises on London's Harley Street in the heart of the capital's most renowned medical treatments district.
London (PRWEB UK) 15 August 2013
With 10 years in the skin treatments business, Cosmedics Skin Clinics has built up an impressive chain of six clinics including five London locations and one in Bristol.
Now they are moving their current Harley Street clinic to larger a premise that is centrally located on Harley Street at the prestigious number 75 Harley Street.
The new facility, which opens 17th September will be highly equipped to the latest standards and has been carefully designed to offer a highly professional environment that also manages to be relaxing and comfortable. The clinic also offers high levels of confidentiality and discretion.
Cosmedics' founder, Medical Director and Aesthetic Doctor, Dr Ross Perry MBBS, will himself attend the clinic on a regular basis offering a full range of treatments and procedures. He will be joined by Dr Brit Vardy MBBS, MRCGP who has a unique feminine approach based on nearly 20 years' experience since qualifying as well as Dr Bella Smith MBBS MRCGP who will be there to add her expertise as a cosmetic doctor.
Dr Perry explains:
"We are delighted to be moving into prestigious premises on London's Harley Street in the heart of the capital's most renowned medical treatments district.
"Our investment in the latest equipment and beautiful décor is all designed with one objective in mind and that is to create a great experience for our clients. We hope that they will find the facility relaxing, efficient and professional every step of the way; so that they can have the skincare treatments they want with the minimum of hassle and the maximum results.
"In our new premises, we are also able to extend the availability of appointments as our waiting list was such that patients had to wait weeks before being seen. Now with more appointment availability we hope to give our patients a lot more choice about when to see us as well as keeping last minute availability for busy clients or emergencies."
Cosmedics Skin Clinics offer a broad range of cosmetic and medical skin procedures and all treatments in their Harley Street clinic will be carried out by skilled and experienced doctors. Anti-ageing treatments are particularly popular, including wrinkle relaxing injections and dermal fillers complemented by treatments to promote production of collagen from within such as Dermaroller micro-needling and chemical peels which promote cell renewal for a natural yet effective rejuvenation.
Yet it is in the arena of medical skin treatments that Cosmedics really excel, where they are probably the UK's largest provider of laser and surgical procedures for mole removal, warts, skin tags and cysts. Cosmedics offer a 'same day treatment' service and all doctors are trained in Dr Perry's own minimal scarring techniques. The doctors are also trained to remove skin tags, warts and cysts in the sensitive and embarrassing genital area with a confidential service.
Cosmedics Skin clinics achieve high patient satisfaction ratings and have recently received the WhatClinic.com "Five Star Treatment Customer Service Award" after a series of excellent independent reviews.
The company works hard to maintain high standards of professionalism and discretion throughout and are renowned for their honest and safety at all costs approach.