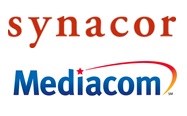 "Synacor is excited to continue its work with Mediacom expanding their TV Everywhere offering and ultimately increasing subscriber engagement." – Michael Bishara, Synacor
Buffalo, NY (PRWEB) August 21, 2013
Synacor, Inc. (NASDAQ: SYNC), the leading provider of next-gen startpages, award-winning TV Everywhere solutions and cloud-based Identity Management (IDM) services, across multiple devices for cable, satellite, telecom and consumer electronics companies, today announced it has renewed its relationship with Mediacom Communications, the nation's eighth largest cable television company. Mediacom's 1.3 million customers, many of whom are in the Midwest and Southern regions of the United States, will have seamless access to TV shows and movies from one intuitive Mediacom website.
Following Synacor's recent participation at the NCTA Cable Show where it demonstrated its newest innovations in TV Everywhere, the agreement extends Synacor and Mediacom's four-year relationship and signals an intensified effort by both parties toward advancing adoption of cross-device content delivery to subscribers. With multi-device emerging as the way content is consumed, Synacor and Mediacom acknowledge pay-TV subscribers expect to enjoy their favorite TV shows and movies on the device of their choosing, any time, anywhere.
"Providing first-class customer care and delivering easy-to-use products and services are our top priorities," said David McNaughton, Mediacom's SVP of Marketing. "Offering a greater array of TV Everywhere content so our customers can enjoy their favorite content at home or on the go is an important advancement in our offering, and we appreciate the marketplace foresight Synacor has as well as their responsiveness in both consumer experience and collaborating with Mediacom."
Synacor's consumer-facing Mediacom startpage allows subscribers to access programming from top providers like HBO, Cinemax, TBS, TNT, CNN, Adult Swim, Cartoon Network, NBC, MSNBC, USA, Bravo, Style, E!, Oxygen, NBC Sports, Golf Channel, Telemundo, Mun2, Syfy, Fox.com and Big10. This site also gives Mediacom subscribers access to additional content and services from one online location with a single login for authentication.
"The evolution of multichannel content consumption offers a unique opportunity for providers like Mediacom to embrace TV Everywhere and connect with subscribers wherever they are," said Michael Bishara, SVP of Product and GM of TV Everywhere, Synacor. "Synacor understands the complicated TV Everywhere ecosystem and the needs of both the provider and subscriber. With our highly customized solutions and consumer-friendly authentication, we're excited to continue our work with Mediacom expanding their TV Everywhere offering and ultimately increasing subscriber engagement."
Synacor's next-gen startpages offer pay-TV providers an end-to-end tech solution that's branded, customized and revenue-generating, while simultaneously increasing satisfaction, loyalty and engagement among their subscribers. Providers can deliver content, services and apps to their consumers across multiple devices, any time, anywhere. Synacor continues to launch dozens of compelling TVE content options on behalf of pay-TV providers for their subscribers.
For more information on Synacor and its next-gen startpages, please visit synacor.com or email tellmemore(at)synacor(dot)com. To see Synacor's Michael Bishara talk more about TV Everywhere, please click here.
About Synacor
Synacor's white-label platform enables cable, satellite, telecom and consumer electronics companies to deliver TV Everywhere, digital entertainment, cloud-based services and apps to their end-consumers across multiple devices, strengthening those relationships while monetizing the engagement. Synacor (NASDAQ: SYNC), is headquartered in Buffalo, NY. For more information, visit synacor.com.
Integrate. Authenticate. Engage.
About Mediacom Communications
Mediacom Communications Corporation is the nation's eighth largest cable television company and one of the leading cable operators focused on serving the smaller cities in the United States, with a significant customer concentration in the Midwestern and Southeastern regions. Mediacom Communications offers a wide array of information, communications and entertainment services, including video, high-speed data and phone, and provides innovative broadband communications solutions through its Mediacom Business division that can be tailored to any size business. Mediacom Communications' advertising sales and production services are sold under its OnMedia division. More information about Mediacom Communications is available at http://www.mediacomcable.com.
Forward-Looking Statements
This release includes certain forward-looking statements within the meaning of the Private Securities Litigation Reform Act of 1995. These statements are based on the current expectations or beliefs of management of Synacor, and are subject to uncertainty and changes in circumstances. Actual results may vary materially from those expressed or implied by the statements herein due to changes in economic, business, competitive, technological and/or regulatory factors, and other factors affecting the operatio of the respective businesses of Synacor. More detailed information about these factors may be found in filings by Synacor, as applicable, with the Securities and Exchange Commission, including their respective Quarterly Report on Form 10-Q. Synacor is under no obligation to, and expressly disclaims any such obligation to, update or alter their respective forward-looking statements, whether as a result of new information, future events, or otherwise.
Press Contact:
Meredith Roth, VP, Corporate Communications
646-380-5141