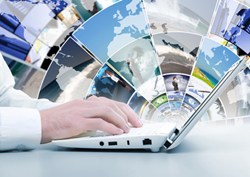 Browsers give you options of how to disable or remove the different cookie types but that's no use if you don't understand the difference between a third-party cookie and a regular session cookie
Dallas, Texas (PRWEB) August 15, 2013
idcloak has published a new article to help users manage their cookies and cache for better privacy without interfering with their internet use. The article, How to Delete Cookies Without Breaking Everything, relates the different options that browsers give for cookie management and explains how changing them will affect both privacy and site usability.
Recommendations for managing cookies and cache are provided at the end of the short article.
"Cookie is a term that nowadays encompasses quite a few different types of data stored on your machine by the sites you visit," says idcloak's senior web researcher, Robin Welles. "Browsers give you options of how to disable or remove the different cookie types but that's no use if you don't understand the difference between a third-party cookie and a regular session cookie, both in terms of function and privacy implications."
Welles says many people are put off tampering with cookies at all because of the difficulties caused by blocking cookies required for login sessions. "You might block all cookies one day and then find that sites like Facebook won't allow you in. The natural response is to then turn all cookies back on again. It doesn't have to be black or white – you just need a little understanding. The article gives this."
An area where there is particularly little understanding is the browser cache.
The cache is stored data relating to fields into which the user has typed information before, such as email address, name, address or search terms. "If cache data is stored over long periods of time, it presents a real danger. Hackers who manage to infiltrate the machine can use the data for identity theft and fraud. It can also be very revealing to anyone else using your computer as they will see what has been search for previously."
For those interested in learning more on the topic, Welles recommends an additional article which explains third-party tracking cookies and their privacy implications: What are Tracking Cookies?
idcloak.com is a provider of internet privacy and security services. The Dallas firm is set to launch its secure anonymous internet service in early September 2013: the secure VPN.