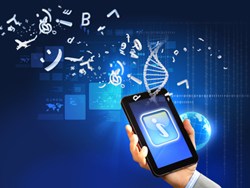 Almost every country in the world is represented in the 1800 proxy addresses of the database
Dallas, Texas (PRWEB) August 15, 2013
idcloak's latest release – the Online Proxy List – offers a free tool for web marketers operating on the international stage, allowing them to research foreign internet markets from their computers or mobile devices.
A primary use of this internet relocation service is SEO research.
"Search engine results are heavily filtered by location," explains idcloak's web researcher, Robin Welles, "and this makes it very difficult to find out where a certain website or press release ranks in search results of other countries. Even when a user visits Google.co.uk from outside the UK, for example, the ranking of displayed pages will still be affected by the non-UK address.
"Almost every country in the world is represented in the 1800 proxy addresses of the database. That's an enormous amount of research potential."
A second major benefit of proxy use is the ability to research country-specific pricing and advertising, "If you are launching an international product or service, you need to know what your competition is offering to customers of specific countries. Many companies use IP geolocation to adjust prices for different nationalities. It is impossible for new businesses to confidently compete in multiple regions without first researching their industry's geographical price variations."
The proxy list contains a live database of public HTTP and SOCKS proxy servers in countries all around the world. Any of the displayed IP addresses may be entered into a user's browser to establish a connection with the remote server and, from that point on, all activity will occur as if the user's computer was actually situated in that remote location.
Welles says that the release of the free service is a precursor to the September launch of the professional idcloak VPN tunneling service, "We wanted the list to raise awareness on how internet relocation works before we deliver our more powerful and usable VPN proxy service. With the VPN, rerouting can happen at the tap of a button – the user just picks a country from a map and connects there at high speed."
This, and many other applications of the idcloak VPN are presented in an article by Welles – VPN Gratuit Advice on How to Use a VPN.
Learn more about idcloak's work in web migration, privacy and security at idcloak.com.