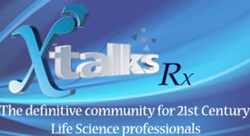 Toronto, Canada (PRWEB) August 16, 2013
Sustainability efforts in the pharma and biotech industry have mainly focused on buildings, utilities, manufacturing and sourcing initiatives but the cold chain supply has remained almost untouched due to the risk associated with product loss during distribution.
The high value of the products and the complexity of the global supply chain usually deems the risk of losing product due to temperature excursions as high and what follows is an over-design of shipping containers. Over-designed shipping containers usually bring not only a higher logistics cost but also higher emissions and waste.
This webinar will focus on sustainability efforts that can be applied immediately to any cold chain supply and also discusses common misconceptions and organizational silos found in cold chain supply.
A live Q&A with the audience will follow the main presentation.
For more information about this event or to register, visit: http://www.xtalks.com/pharmagreenlogistics.ashx .
Xtalks, powered by Honeycomb Worldwide Inc., is a leading provider of educational webinars to the global Life Sciences community. Every year thousands of industry practitioners turn to Xtalks for access to quality content. Xtalks helps Life Science professionals stay current with industry developments, trends and regulations. Xtalks webinars also provide perspectives on key issues from top industry thought leaders and service providers.
To learn more about Xtalks, visit http://xtalks.com/ContactUs.ashx .
Contact:
Zayeeta Dasgupta, M.Sc in Life Science and Business Management
1- (416) 977-6555 ext. 260