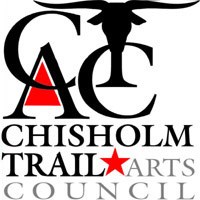 Duncan, OK (PRWEB) August 20, 2013
Great food, great wine and great music provided by local sensation Shady 580 guarantee a great evening so come mix and mingle on August 22 at 5:30 pm as The Chisholm Trail Arts Council hosts their annual kick off for their LIVE concert series. It is your opportunity to make new friends, visit with old friends, support the arts through the purchase of memberships and season tickets and get a sneak preview of the amazing acts that will be coming to Duncan through out the 2013-2014 series.
The event takes place at The Simmons Center's Jack A Maurer Convention Center Theatre and an invitation is required for entry. Pick up your invitation at Distinctive Decor or Mini Mall Package store, sponsors of this fun evening, or by contacting Dacry at the Chisholm Trail Arts Council at 580-252-4160.
For general inquiries, you may also contact The Duncan Convention and Visitors Bureau at 1-800-782-7167.