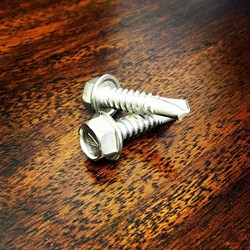 Making a move to Netsuite with Sererra was the one key differentiator that propelled FMW Fasteners to the next level...
Irvine, CA (PRWEB) August 15, 2013
Sererra Consulting Group announces immediate availability of the only complete cloud ERP solution on the market for the fastener industry.
As new companies are born into the cloud-computing era, legacy companies, specifically those in the fastener industry, are following suit and re-gaining or maintaining the competitive advantage. Since the Fastener Quality Act (FQA) of 1990, the fastener industry in the United States has seen consistent growth. With nearly 50,000 employees at over 4,500 facilities, annual revenue is now over $30 billion with some analysts predicting an increase to over $80 billion by 2018. And the next great wave of demand will favor companies that have technical expertise and efficiency of operations.
Cloud ERP integrates with other critical applications that create the ideal real-time solution for businesses. The main inhibitor to moving operations to the cloud for the fastener industry has been the lack of cloud solutions that specifically address the unique processes and requirements of the fastener industry, until recently. The fastest growing cloud ERP Software as a Service publisher, NetSuite, while meeting 90% of the demands of the fastener industry, didn't natively support several industry critical functions such as Vendor Managed Inventory (VMI), Material Testing Reports (MTR), and Certificates of Compliance (COC). But thanks to the innovative Value Added Resellers (VAR) of NetSuite software, Sererra Consulting Group (Irvine, CA HQ) has built those solutions onto NetSuite's platform, thus finally bringing to market a cloud solution specifically built and molded for the fastener vertical.
Now, not only is it possible to have all the industry specific requirements met by Sererra's suite of "bolt on" additions, fastener companies can effectively leverage eCommerce, Customer Relationship Management (CRM), and marketing automation, all within the same solution, to give themselves a huge advantage over the competition.
Steve Baker, Sales Manager of FMW fasteners in Texas has scaled his business and is poised to support the recovering motor and construction industries. "Making a move to Netsuite with Sererra was the one key differentiation that propelled FMW Fasteners to the next level. It took FMW Fasteners from being 'one of the distributors' to being an innovative leader providing a state of the art buying experience for the modern day buyer."
Sererra's Vendor Managed Inventory (VMI) Module
Vendor Managed Inventory (VMI) was developed by Sererra for fastener companies to allow businesses to manage consignment-based inventory for customers. This software provides accurate management of the entire quote-to-cash process from within NetSuite, whether businesses have vendor managed BINS at the customer site or if they do consignment based sales.
Sererra's Manage Material Testing Reports (MTR) and Certificates of Compliance (COC).
Manage Material Testing Reports (MTR) and Certificates of Compliance (COC) is another innovation by Sererra that is an essential module for distribution and supply companies that manage serialized and/or lot-based inventory. This module is made for companies managing certificates, quality assurance documents or any other format of testing and reports that need to be "attached" to each lot/serialized inventory. The genius of this product is that these documents always "travel" and stay connected to the respective lot or serialized inventory. When "bolted on" to a NetSuite instance, this module paves the way for companies that move to the cloud to use NetSuite's file cabinet and robust lot/serialized inventory feature to associate the respective certificates and testing to the lot/serial number level, making tracking, supplying and storing of these reports an easy part of the daily workflow in the quote-to-cash and purchase-to-bill workflows. The MRT module that brings real value and a competitive advantage is the ability to leverage the built-in NetSuite eCommerce capability, allowing customers to have a "self-service" option to obtain and download the respective testing documents, thereby reducing cost per transaction and improving the customer experience.
About Sererra Consulting: Sererra is a leading Green IT technology and management consulting firm focused on delivering turnkey business solutions for midmarket firms worldwide. The company's main areas of expertise include business process engineering, systems implementation, integration and custom software development, including cloud-based business processes for a wide range of industries. Headquartered in Irvine, California with offices in Silicon Valley, California, London, United Kingdom and Sydney, Australia, Sererra gives management teams more control over their destiny by helping them with strategies combined with a complete solution that enables business to grow more profitably.
For more information on a turnkey business solution by Sererra, please visit http://www.sererra.com or call 877.276.3774
About Fasteners: A fastener is a piece of hardware that mechanically joins or "fastens" two or more objects together.