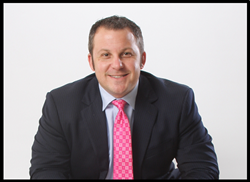 Let's face it – If most Americans knew they could retire with tax-free income streams for the price of their monthly cable bill, they would do it. - Adam Maggio
Red Bank, NJ (PRWEB) August 21, 2013
Maggio and Sugiyama are at it again, helping employees save for retirement through an innovative voluntary benefits program.
The two-part program offered through DaVinci Financial involves worksite financial planning in a group setting followed by a personalized virtual meeting in the home so the employee and spouse can receive individualized advice. This program features a cost effective, green approach, making it an easy choice for employers interested in the financial well-being of their employees.
Darren Sugiyama, President of DaVinci Financial, says, "Our firm used to only specialize in retirement plans for wealthy business owners, but we found that lower-to-middle income employees were neglected – or they received advice from a relative who is new in the business or from the guy that sold them their car insurance. All of these options put employees in potentially vulnerable situations because they're not working with retirement planning experts. We saw an opportunity to serve this market at a level typically reserved for the affluent."
With 13 years of voluntary benefits experience, Adam Maggio knows firsthand that employees love the idea of receiving one-on-one advice in the comfort of their own homes. "The private consultations make it easy for employees to include their spouses in financial decision making," explains Maggio. "We found that the old model of financial planners visiting clients in their homes was not well-liked by anyone. Our process makes everyone feel more comfortable."
Why Financial Education At the Workplace?
Roughly 50 percent of Americans have less than $500 saved, according to a recent survey by CreditDonkey.com. Over two-thirds of Americans are living paycheck to paycheck according to a poll by conducted by American Payroll Association. Furthermore, an Employee Benefit Research Institute survey found that 33 percent of workers do not have ANY retirement savings! As a result, many plan to continue working past age 66.
Employees are still struggling to recover from the recession, and unfortunately, many employers have been forced to eliminate their 401(k) match and don't have the resources to hand out raises. Fortunately there is one way that employers can help without spending money – by making financial education and a voluntary retirement saving benefit available.
Maggio and Sugiyama have found that lack of financial education is the one thing holding most Americans back. "Let's face it – If most Americans knew they could retire with tax-free income streams for the price of their monthly cable bill, they would do it," Maggio says.
A New Retirement Benefit Solution
Never before has it been more important for employers to offer their employees resources to save for retirement, and this new voluntary benefit solution checks all the boxes:

Innovative digital training and communication technology saves everyone time.
Voluntary benefit format allows employers to help without depleting the bottom line.
Employees at all income levels get the respect and attention they deserve.
Platform includes more than 100 carriers so employees have a full range of options to help them save for retirement.
Pressure-free, empowering retirement benefit process.
"For years, I've helped employees protect their paychecks through affordable voluntary disability benefits. Now, I'm directing my efforts toward voluntary retirement planning so that working Americans can also have a paycheck after they retire," Maggio says.
Employers who are interested in offering this important voluntary benefit to their employees are encouraged to email Adam Maggio at adammaggio(at)me(dot)com.
Insurance brokers who would like to learn more about offering this service to their clients should visit http://www.AdamMaggio.com/brokers .
About Adam Maggio
Since 2001, Adam Maggio has helped countless employers enrich their benefit programs, and attract and retain talent, with valuable voluntary benefit options. Adam is passionate about helping working Americans protect their futures with smart insurance and retirement planning products.