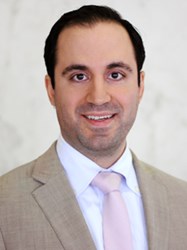 The eyes are one of the most important parts of the body.
Beverly Hills, CA (PRWEB) August 16, 2013
The Orbital Surgery Center of Excellence, a department of La Peer Health Systems in Los Angeles, boasts some of the best oculoplastic surgeons in the country. The center's medical director, Mehryar (Ray) Taban, MD, FACS, who is double board-certified in ophthalmic plastic and reconstructive surgery and ophthalmology, discussed the latest and most cutting-edge procedures offered by his team of top surgeons.
"We have an amazing team here," said Dr. Taban of the world-renowned oculoplastic and ophthalmic surgeons at the Orbital Surgery Center of Excellence. "It's an exciting time to be working with such esteemed colleagues. Each one of us brings specialized experience in different conditions and procedures, and we pride ourselves on conducting extensive research to find the best possible treatments for our patients."
Some of the conditions of the eye treated by the surgeons at the Orbital Surgery Center of Excellence include thyroid eye disease (Graves' disease), orbital (eye) trauma, orbital tumors and eye cancer. Through personalized care catering to each patient's unique condition, Dr. Taban and the rest of the orbital team work to improve the quality of life for their patients.
Dr. Taban also announced new, cutting-edge reconstructive procedures, such as orbital decompression, eye socket reconstruction, enucleation and evisceration, and eyelid retraction to treat many different conditions, diseases and traumas of the eye. These procedures are minimally invasive and can even be done on an outpatient basis. Using these advanced techniques, the surgeons transform patients' faces and restore original appearances, with little to no scarring and minimal recovery time.
"The eyes are one of the most important parts of the body," said Dr. Taban. "Our mission is to help every person who has experienced eye trauma or any condition or disease of the eye to feel whole and healthy again."
Dr. Mehryar (Ray) Taban is one of the few oculoplastic surgeons who is double board certified by the American Society of Ophthalmic Plastic and Reconstructive Surgery (ASOPRS) and American Board of Ophthalmology (AAO). He is also a diplomat of the American Board of Cosmetic Surgery (ABCS) and a member of the American College of Surgeons (ACS). Dr. Taban specializes in eyelid and facial surgery. He uses the latest technology in surgery, including minimal incision techniques, to provide quicker recovery times and natural outcomes.
Dr. Taban has authored numerous scientific articles and textbook chapters. He has been invited to speak at many national and international meetings. He has also received numerous awards and honors, including the prestigious Alpha Omega Honor (AΩA) and 2009 recipient of the American Academy of Cosmetic Surgery Webster Paper Award. Dr. Taban also has his own private practice called TabanMD in addition to being the medical director at the Orbital Center of Excellence.
La Peer Health Systems is an outpatient surgery center in Beverly Hills, founded by doctors and focused on providing excellent patient care alongside the most cutting-edge medical treatments available. With 50 world-renowned physicians in 14 specialties, comprehensive medical treatment is offered that takes patients from consultation to diagnosis, treatment, surgery, and ultimately aftercare. The 14 medical departments include orthopedics & sports medicine, gastroenterology, head & neck surgery, colorectal & general surgery, podiatry, ophthalmology, pain management, plastics & reconstructive surgery, gynecology, spine surgery, interventional cardiology, bariatric surgery, thoracic surgery, and anesthesiology. Unlike large hospitals, La Peer's unique structure offers extremely personal care in a safe and controlled environment.
To learn more about La Peer Health Systems, visit http://www.lapeerhealth.com.